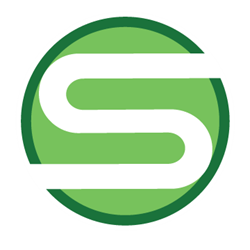 "Our mission is simple: "Better Teachers. Better Students. Better World." Todd Whitlock, CEO - Standard For Success
INDIANAPOLIS (PRWEB) November 25, 2019
Standard for Success LLC., a worldwide leader in online educator evaluation and management system software, today announced a break-through strategic partnership with Blue Ribbon Schools of Excellence, a non-profit 501(c)3 organization that provides a comprehensive school self-assessment experience utilizing Blueprint for Excellence with guidance and support from Blue Ribbon Recognized School Educators.
In today's data driven world, more decisions are based on quantitative data than ever before. Combining "big data" gathered from Standard For Success' teacher evaluation software and comprehensive, experience-driven guidance and benchmarking from Blue Ribbon Schools of Excellence, this new partnership will enable new quantitative insights for school administrators that help move schools and teachers beyond simple compliance to meaningful and actionable data-driven feedback that positively impacts the teacher experience, and ultimately the student experience.
With the teacher shortage that we are currently facing nationwide, the goal of this partnership is to provide targeted data-driven feedback to support and foster ongoing professional growth and engagement in current teachers, rather than compliance-driven evaluations, so that they will not become frustrated and leave the profession – getting regular guidance and feedback is a key issue for new Millenial, Gen Y and Gen Z teachers.
Helping administrators move beyond simple compliance and into helping teachers continue to grow in their profession will result in measurably higher retention rates for new teachers, continuous improvement for veteran teachers, and ultimately higher-performing schools that produce students who are better prepared to transition into the world.
"Our mission is simple: "Better Teachers. Better Students. Better World." This partnership is the next step in Standard For Success' continuous efforts to make that mission a reality. It is essential that we forge partnerships with those vested in the educational process and who are committed to providing resources to schools that contribute to their success." Todd Whitlock, CEO - Standard for Success, LLC
"Our mission is to 'Create World Class Schools for All Students.' Strategic alliances and partnerships allow us to support more schools, teachers, families and the greater community. Our K-12 school improvement process begins with our signature online analysis - an easy-to-complete, swift and comprehensive overview of both your current state and what the future can hold. Our process allows for the teacher voice in their school's improvement path and their voice matters greatly in improving school performance," said Dr. Judy Warden Fields, CEO - Blue Ribbon Schools of Excellence.
Additional details available:
In his Moving Beyond Compliance presentation at the upcoming Blue Ribbon Schools of Excellence Conference (December 12-15, Orlando, FL) Whitlock and Dr. Kelly Andrews will further address the utilization of teacher evaluation data collected by schools to drive professional development, encourage teacher growth and retention, and ultimately improve instruction for students by creating a feedback-rich culture in schools. Administrators and teachers are encouraged to attend. To register for this conference you can visit https://tinyurl.com/wl5entq and for a list of conference sessions please visit https://tinyurl.com/td4rkqv.
About Standard For Success:
Standard for Success was created by practicing teachers and administrators to make the cumbersome process of evaluations easier and less time consuming for both the evaluator and the one being evaluated. The building administrator and teacher are connected through the online management portal allowing for continuous monitoring and development of effective teaching strategies. The district office can compile evaluation results for the entire school district for data-based decision making. Learn more at http://standardforsuccess.com.
About Blue Ribbon Schools of Excellence:
Serving schools nationwide since 2001, Blue Ribbon Schools of Excellence is a non-profit 501(c)3 organization. BRSE provide continuous improvement support through school recognition, their one-of-a-kind survey, and actionable insights, resources, and guidance. With their comprehensive approach including professional development, best practice sharing, national conferences and networking, BRSE does everything possible to create a path forward for all schools and all kids.
For more information contact:
Todd Whitlock
Standard for Success
todd@standardforsuccess.com
Source: Standard For Success