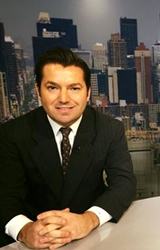 Princeton, NJ (PRWEB) May 01, 2017
A new 2017 report from BizCosts.com compares the cost of operating an advanced manufacturing plant in the 48 continental U.S. states. The report analyzes all major geographically-variable operating costs critical to the corporate site selection decision, including labor, taxes, construction, real estate, shipping, utilities and other factors. Cost comparisons in BizCosts.com draw from the data bank and 42-year caseload of The Boyd Company, Inc., location consultants of Princeton, NJ.
"With the current focus on re-shoring, comparative costs are the white-hot issue in corporate boardrooms. Today, costs are ruling the site selection process. For many corporations, improving the bottom line on the cost side of the ledger is far easier than on the revenue side in this weak, uncertain and globally-linked economy," explains John Boyd, Jr., Principal at The Boyd Co.
Today, American manufacturing is making a comeback. The Federal Reserve's March 2017 report indicates that manufacturing production expanded for the sixth consecutive month. The year-over-year number was also the fastest pace since April 2015. Similarly, manufacturing capacity utilization rose to a 16-month high.
Thanks to the cheap and abundant energy supplies in the U.S., productive U.S. workers, demands for higher wages in developing markets and branding consequences of outsourcing, more businesses are choosing to produce here in the States. Both manufacturing employment and industrial production have grown steadily over the past year and a half. Even major global manufacturers headquartered in Korea and China are expanding operations in the U.S.
The Trump administration is making reshoring a major priority and has pledged to craft a strategy to help bring back manufacturing jobs through trade policy and by making America's business climate more friendly (lowering the corporate tax from 35% to 15%, eliminating onerous environmental regulations, moving forward with a pro-business energy policy, tort reform and other measures). In recent months, Ford, Samsung, Fiat, Carrier and Apple have announced plans to increase domestic manufacturing in the US and not move forward with planned expansions in Mexico and/or China.
About BizCosts® About Boyd
BizCosts® is a registered trademark of The Boyd Company, Inc., of Princeton, NJ, and refers to the firm's proprietary data bank used to shape its domestic and international corporate site selection recommendations. Founded in 1975, Boyd provides independent location counsel to leading U.S. and overseas corporations. Devoted exclusively to corporate mobility, The Boyd Company is recognized as one of the nation's premier authorities in comparative business cost analysis. Advanced manufacturing clients of Boyd include the likes of Hewlett-Packard, Philips, Boeing, Pratt & Whitney, Dell and other Fortune 500 companies.