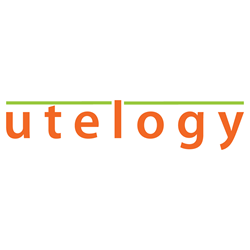 Scott's rich experience in leading software development teams using the Agile process will be an asset to Utelogy as we continue to expand and innovate in the enterprise space," said Kevin Morrison, CEO of Utelogy
LOS ANGELES (PRWEB) April 30, 2019
Today, Utelogy announced the hiring of Scott Thompson as Director of Product Development and Engineering. Utelogy makes an enterprise software platform for control and intelligent connected workspaces.
Thompson joins Utelogy with more than 20 years of extensive experience on a multitude of diverse technology platforms in mission-critical systems. He has managed both software engineering and support services with teams spread across the globe in many disciplines including entertainment, healthcare, banking, hospitality, travel and insurance.
"Scott's rich experience in leading software development teams using the Agile process will be an asset to Utelogy as we continue to expand and innovate in the enterprise space," said Kevin Morrison, CEO of Utelogy. "Being well-versed in all aspects of application development and solution delivery, we are excited about his contribution to our next phase of growth," Morrison added.
Scott has built high performing development teams for both commercial and consumer environments. Thompson will be instrumental in driving company efforts to continue to elevate the software production process using an optimal blend of agile and software development lifecycle (SDLC).
"I'm thrilled to join a company in the throws of such potential. I'm excited about bringing further discipline and scale to the product and software development process at Utelogy as its innovation continues," stated Thompson.