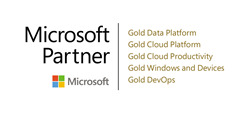 This RPA technology enables healthcare teams to focus on patient care and strategic objectives by easing the burden of monotonous and repetitive work
FREEHOLD, N.J. (PRWEB) February 10, 2021
ApexRCM, a Healthcare BPO company specializing in revenue cycle management optimization, and Exelegent, a 6-time Gold Microsoft Partner announced the release of their RPA for Healthcare solution.
For the last decade Exelegent and ApexRCM have worked in parallel, with each company bringing their distinct expertise to support different aspects of the business side of healthcare. With the expansion of the Microsoft Power Automate platform came an opportunity for the two firms to combine resources to launch a revolutionary Robotic Process Automation (RPA).
By combining Exelegent's understanding of Microsoft's Power Automate and ApexRCM's in-depth understanding of RCM pitfalls, the two companies will roll out their offering in February 2021. Adopters of the solution can expect to reduce the costs of back-office tasks by up to 30% within 12 months, while simultaneously increasing productivity, accuracy and HIPAA compliance.
For a limited time only, Exelegent is offering a 30% discount off of an RPA for Healthcare POC. To request a POC of Exelegent's RPA for Healthcare, please get in touch with us here: https://exelegent.com/contact-us/.
"This RPA technology enables healthcare teams to focus on patient care and strategic objectives by easing the burden of monotonous and repetitive work", said Julia Kopko, Director of Healthcare BPO Services, ApexRCM. "Many providers feel overwhelmed by a backlog of administrative work, and we are excited to introduce this technology that will improve healthcare administration drastically in a variety of ways."
"According to Gartner, automation is the key to survival for many healthcare organizations. This technology will disrupt current paradigms in healthcare administration while providing adopters with a distinct competitive advantage for the foreseeable future. Microsoft has democratized Robotic Process Automation by allowing providers of any size to utilize a solution, that was previously only accessible to enterprises, for an average of $40/month/user", said Vasil Vykhopen, CEO, Exelegent.
To view our RPA for Healthcare: 2-week POC offer at the Microsoft AppSource Portal, please follow the link: https://appsource.microsoft.com/en-us/marketplace/consulting-services/exelegent.rpa-healthcare
About ApexRCM
ApexRCM specializes in business process outsourcing (BPO) and revenue cycle management (RCM) for healthcare providers. With offices in the US, ApexRCM brings the efficiencies of a large team together with the feel of a local company that you can trust. We are dedicated to providing the highest level of service possible, and our 100% customer retention rate and stellar testimonials year after year are a testament to our quality of service.
About Exelegent
Exelegent is a cybersecurity and professional services company. Headquartered in Freehold, NJ with supporting offices in Newark, NJ and L'viv, Ukraine, Exelegent has been assisting companies in the East Coast Region for over 10 years. Learn more at exelegent.com.
For more information please visit http://www.Exelegent.com
Press Contact
Lorraine Riley
(973) 732-5230, ext. 2004
Lorraine.Riley(at)Exelegent(dot)com