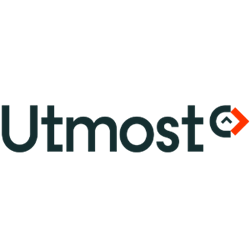 "Legacy systems that treat your extended workforce purely as spend are no longer enough. This talent is crucial to the way modern work is done." - Annrai O'Toole, CEO of Utmost
SAN FRANCISCO (PRWEB) January 19, 2021
Utmost Software, Inc., provider of the first Extended Workforce System, today announced it has recorded a surge of new customers in Q4 2020. The total number of contracted customers increased by 150% from calendar Q3 2020 to Q4 2020, and the total number of customers in production hit a record in the fourth quarter as well.
The exceptional adoption of Utmost demonstrates how companies around the world are transforming how they manage their extended workforce of contractors, consultants, contingent staff, and outsourced workers.
Q4 highlights include:

Signed a Global 500 pharmaceutical company with 25,000 extended workers
Signed Fortune 500 customers in Financial Services and Transportation with extended worker populations ranging from 1,000 to 5,000
Deployed two key Customers into production - one in APAC and one in North America with extended worker populations of 2,500 in Manufacturing and 15,000 in Healthcare
Awards by industry analysts including Staffing Industry Analysts (SIA), Ardent Partners, and Spend Matters
With the progress in Q4 2020, 70% of Utmost's customer base are Fortune 1000/Global 1000 companies, and a full 50% of their customers are Fortune 500/Global 500. Also 30% of Utmost's customers were named in Fortune's 2020 World's Most Admired Companies ranking. Utmost customer adoption to date by industry now includes Financial Services, Pharmaceuticals, Healthcare, Technology, Professional Services, Manufacturing, and Transportation.
"Legacy systems that purely focus on contingent worker spend are no longer enough. Extended workforce talent is crucial to the way modern work is done," said CEO Annrai O'Toole. "Customers are adopting Utmost so they can get total visibility across their employee and non-employee workforce. And our Q4 sales numbers unequivocally show Utmost is resonating with HR and Procurement teams."
Utmost Extended Workforce System (EWS) is an enterprise Software as a Service (SaaS) solution for companies to source, engage, and optimize their extended workforce. Utmost EWS streamlines operations by creating a single place for hiring managers, HR, and Procurement to manage external work arrangements from sourcing to payment. The software goes beyond the scope of traditional vendor management systems (VMS) by capturing all categories of extended workers and managing people across engagements and throughout their involvement with an enterprise.
"In 2021, the impact of the extended workforce on the world of talent and work will continue to accelerate as business leaders are forced to manage their operations in the face of deep uncertainty and market volatility," says Christopher J. Dwyer, a Future of Work evangelist and vice president of research at Ardent Partners, a leading analyst and research firm based in Boston. "Utmost is positioned to play a major role in business in 2021 and beyond as more and more HR executives seek to maximize the value of their entire workforce and leverage total talent intelligence to make better and more agile hiring and staffing decisions."
"We'd like to thank our customers, partners, and our team for concluding a fantastic quarter and year with great new logos, key go-lives, new partner alliances, major product enhancements, market recognition, and team expansion," said O'Toole. "We are optimistic about 2021 and our ability to continue our growth and positive momentum."
For more information, visit the Utmost website or follow Utmost on LinkedIn
About Utmost
Utmost, the first Extended Workforce System, offers solutions for the enterprise and its extended workforce - from temporary workers to consultants, vendors, freelancers, contractors, and more - to seamlessly and efficiently work together. The software is designed for workers to have control of their data and transparency into their work history, independent of traditional employment relationships. Utmost was founded in 2018 by former Workday executives, Annrai O'Toole and Dan Beck and former Groupon CTO EMEA Paddy Bensen and is backed by Greylock Partners and Workday Ventures.