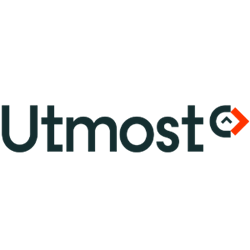 SAN FRANCISCO (PRWEB) March 01, 2022
As a part of its system transformation initiative, RGP has selected Utmost as the solution to manage complex billable resources for their business. Together with Workday, Utmost created a unique solution for Professional and Business Services clients to optimize, scale, and create efficiencies for the industry -- Utmost PayBill. Firms like RGP, within the Professional and Business Services ecosystem, have complex needs around resource management, requiring time tracking against project-based assignments, turn-key invoicing, and the ability to track multiple concurrent engagements for a worker. Utmost PayBill module enables the use of multiple billing and pay rates, billable time spent, and the use of non-employed workers on billable projects.
"We're delighted to welcome RGP to the growing Utmost customer base. It's yet another proof point of how Utmost is innovating beyond traditional solutions to meet the needs of the entire Extended Workforce," said Annrai O'Toole, CEO of Utmost. "Utmost is building innovative solutions for the enterprise and its extended workforce to seamlessly and efficiently engage with one another. We are also focused on creating ways for companies like RGP to get work done, which will enable their clients to do the same."
Utmost's worker-centric extended workforce system allows organizations to manage all external resources, including independent contractors, project-based workers, gig workers, contractors, and freelancers, just as they do for their employees. This provides full visibility of individuals, skills, and of course, spend.
"Utmost will enable RGP to better manage our global workforce across all worker classifications. The PayBill solution will allow us to streamline and optimize back-end processes so we can more effectively track billable and non-billable hours as well as manage both consultant pay and client billings," said Bhadresh Patel, Chief Digital Officer at RGP. "We're thrilled to be working with Workday and Utmost as they introduce an integrated and comprehensive solution that's been missing from this segment of the market."
"We're thrilled to partner with Utmost to deliver innovative technology to a sector of the workforce in need of unique and specific solutions," said Patrice Capello, Global Head Professional & Business Services Go To Market at Workday. "Together, we will deliver efficiencies at a scale previously unseen in the market for professional and business services."
Learn more about how RGP will benefit from Utmost and how your company can use Utmost to more productively engage your extended workforce at https://utmost.co.
About Utmost
Utmost transforms the VMS by managing the entire extended workforce lifecycle from sourcing to paying all workers in one global talent network for high-growth, dynamic companies. A network of enterprises, workers, and suppliers ensures speed of sourcing/deployment and Utmost Front Door provides a single place for managers to request workers or work to be done across every channel of sourcing. Utmost supports all talent categories (staff augmentation, service providers, freelancers, SOW, consultants, etc.) in a single module with flexible workflows to cover complex and changing business needs. Utmost was founded in 2018 by industry leaders Annrai O'Toole, Dan Beck, and Paddy Benson, and is backed by Greylock Partners and Mosaic Ventures.