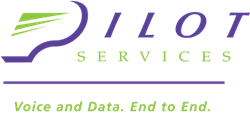 "The units can clean and disinfect 1,000 square feet in a 10-minute cycle. We can clean the entire gym in 30 minutes."
OSWEGO, Ill. (PRWEB) August 20, 2020
While many Chicagoland gyms are struggling to entice clients back to the treadmills, the Eco Gym of Plainfield is employing the advanced technology of UVC Cleaning from Pilot Services, Inc. of Oswego to provide piece of mind for both their workers and clients during the COVID-19 pandemic.
"We're proud to be offering the Safezone 850M9 and the M20-120 Decontamination Device and UVC Cleaner for commercial use," said Kimberly Warren, president and CEO of Pilot Services, Inc. "It's the same UVC light disinfection technology that has been used for decades by hospitals to provide safe surface decontamination."
Both units are large, portable, cylindrical devices that are easily rolled from room to room. They are self-contained, contactless, and can be activated when a room is empty. The UVC cleaning unit sweeps the room with beams of UVC light to zap 99.9967 percent of bacteria and microorganisms on surfaces, including COVID-19, with enough power to kill Staphylococcus Aureus at 16 feet (5 meters) in 10 minutes.
Ralph O'Donnell, property manager of the Heritage Meadows Village Center at 11914 Illinois Route 59 #136 in Plainfield, Ill, recognized the need and value in purchasing two UVC cleaners to use for his tenants, beginning with Eco Gym. O'Donnell recently assumed ownership of the Plainfield Eco Gym location and has begun modifying the facility to help members return to the gym and feel safe and socially-distanced in the space. The UVC Cleaning units are part of this overall effort.
"For us, it was a way of going above and beyond the CDC guidelines to keep those who enter our facilities as safe as possible," said O'Donnell. "In addition to our cleaning routine from a professional team twice a week, our two UVC cleaning units are also activated after hours in the common spaces and in our fitness and training classrooms when available. The units can clean and disinfect 1,000 square feet in a 10-minute cycle. We can clean the entire gym in 30 minutes."
O'Donnell has also offered introductory UVC cleaning to other tenants of Heritage Meadows Village Center with larger square footage, such as Freedom Brothers Pizzeria and Baird and Warner's 75-agent office.
"We want to help keep our tenants physically as well as financially healthy during COVID-19," said O'Donnell. "Helping them keep their facilities as decontaminated as possible will help them continue to attract the clients they need."
The Safezone 850M9 is the best value for commercial facilities and is available from Pilot Services, Inc. for $12,950; the stronger, feature-packed M15-120 is $24,950. Leasing options and volume discounts are available. Both products are highlighted on
https://pilotaiscan.com/uvc/
About Pilot Services, Inc.
Pilot Services, Inc. is a certified WBE, IT services and data recovery firm, which was launched as a pilot program with AT&T to offer IT services in 1988. Today, the company offers managed services, network installation, cabling, and cloud computing services with a team of more than 2,500 technicians, monitoring thousands of clients from their two locations near Chicago and Tucson. They specialize in servicing healthcare facilities. Visit Pilot Services, Inc. at http://www.pilotservicesinc.com.