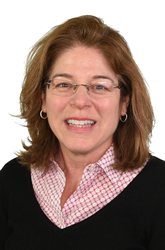 "Her extensive experience in both the private and government sectors as a dietitian and nutrition educator for patients with chronic conditions gives her the understanding to move us forward in serving the needs of veterans."
BALTIMORE (PRWEB) February 10, 2020
The VA Maryland Health Care System has announced that Sue A. James, MS, RDN, has been selected as the chief of Nutrition and Food Service for the health care system. In this position, James is responsible for all food service operations and clinical nutrition programs for the health care system's three inpatient facilities. Additionally, she oversees nearly 150 employees, including food service operation managers, cooks, customer service ambassadors, call center aides, and clinical dietitians.
Nutrition and Food Service throughout the VA Maryland Health Care System works to ensure excellent dining experiences for veteran inpatients by evaluating and improving food production through taste panels and recipe and menu analysis. James ensures that evidence-based practice and knowledge are used in nutrition interventions and education to patients and family members on dietary choices for a variety of conditions, including diabetes, heart disease, gastrointestinal disorders, and obesity.
"We are pleased to have Ms. James at the helm of our Nutrition and Service," said Dr. Adam M. Robinson, Jr., director of the VA Maryland Health Care System. "Her extensive experience in both the private and government sectors as a dietitian and nutrition educator for patients with chronic conditions gives her the understanding to move us forward in serving the needs of veterans."
James has worked for the VA Maryland Health Care System in various roles since 2010, beginning as a TeleMove Coordinator in the Telehealth Service. She has subsequently served as the executive assistant to the associate director of finance and as a management analyst for Facilities & Engineering Service before serving as the acting chief of Nutrition and Food Services for the past eight months.
"This is definitely an environment where I feel right at home. I'm excited to be able to bring health and wellness initiatives to Nutrition and Food Service so that our veterans can continue to enjoy excellent dining experiences during their time with us," said James. "We will examine everything that we are doing with the intention of improving the quality of nutritional care that is provided to the veterans we serve."
James earned a Master of Science degree in Nutrition and Dietetics from Georgia State University and a Bachelor of Science degree in Nutrition and Dietetics from Purdue University. She lives in downtown Baltimore.
# # #
The VA Maryland Health Care System (VAMHCS) provides a broad spectrum of medical, surgical, rehabilitative, mental health and outpatient care to veterans at three medical centers and five outpatient clinics located throughout the state. More than 52,000 veterans from various generations receive care from VAMHCS annually. Nationally recognized for its state-of-the-art technology and quality patient care, VAMHCS is proud of its reputation as a leader in veterans' health care, research and education. It costs nothing for veterans to enroll for health care with the VA Maryland Health Care System and it could be one of the more important things a veteran can do. To enroll for VA health care, interested veterans can call 877-222-8387 Monday through Friday from 8 a.m. to 8 p.m., or they can visit http://www.va.gov and clinic on "Apply now for VA health care."