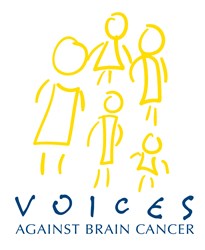 New York, NY (PRWEB) November 22, 2013
Voices Against Brain Cancer, an organization dedicated to brain cancer research and advocacy, discusses the 3rd annual Join The Voices! Run/Walk that took place on November 17, 2013 in Central Park.
According to a November 17, 2013 article published by NYRR.org titled "Thousands Turn Out for Join The Voices Fight Against Brain Cancer," 5,000+ runners and walkers participated in the 3rd Annual Join The Voices! Run/Walk in Central Park.
Mitchell Kent, a brain tumor survivor and avid runner who participated in the event, describes what the Run/Walk meant for him. "The greatest thing is the amount of money raised by the organization. That's what this is all about," he says. "Getting out there to run for a cause – that's why we all do this."
Michael Klipper, Chairman of Voices Against Brain Cancer, an organization dedicated to brain cancer research advocacy, was incredibly happy with the success of Sunday's event. "This event originally started as small-scale walk that took place in downtown Manhattan a few years ago," he says. "This year, over 100 teams registered and more than 5,000 runners and walkers participated. The amount of money raised is astronomical and the best thing about it is that it all goes towards effective brain cancer research."
Klipper also believes that these types of events are great for the brain cancer community in general. "These organized brain cancer awareness events allow all members of the brain cancer community to come together and connect," he says. "Each year, doctors, survivors, caregivers and patients come together in one place to fundraise and bring awareness to a very important cause. We hear of the relationships that are forged at these events and it's heartwarming to know that we can provide that kind of outlet for our VABC family."
VABC has a wide variety of initiatives in place for brain cancer research, awareness and support. The organization's research grants fund cutting-edge research programs that will have a monumental impact on the diagnosis and treatment of brain cancer. VABC currently funds research at several esteemed institutions such as Brookhaven National Laboratory, Cleveland Clinic, Columbia, Cornell, Duke, Harvard, Johns Hopkins, Memorial Sloan-Kettering and Yale, to name a few.
VABC's mission is to find a cure for brain cancer by advancing scientific research, increasing awareness within the medical community and supporting patients, their families and caregivers afflicted with this devastating disease.
For press inquiries, please contact: 5W Public Relations.