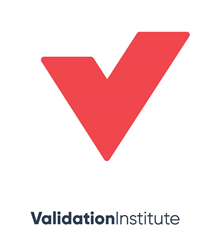 "In the current economic climate, reducing expenses is more critical than ever," said Eric Levin, CEO, Scripta Insights. This is why we're proud to underwrite this course and allow more professionals access to important savings strategies."
PORTSMOUTH, N.H. (PRWEB) May 11, 2020
Validation Institute, an independent, objective, third-party organization focused on changing healthcare, has partnered with Scripta Insights, a cloud-based healthcare IT solution that helps companies take control of their pharmacy benefit spend while helping members get the Right Meds at the Best Price™, to offer healthcare benefits professionals free access to one of the most-valued Certified Health Value Professional (CHVP) courses: "Optimizing Drug Spend." Registration is now open for the free webinar course taking place on Tuesday, May 19, 2020 from 2:00 to 3:30 p.m. EST. Scripta Insights is underwriting the enrollment fee for the course, a $179 value.
"In the current economic climate, reducing expenses is more critical than ever," said Eric Levin, CEO, Scripta Insights. "Pharmacy benefit spend can have a dramatic impact on your bottom line and help to free up budget which can be better used toward offering the highest level of benefits to employees. This is why we're proud to underwrite this course and allow more professionals access to important savings strategies."
During the 90-minute free webinar, RD Whitney, CEO, Validation Institute, and Eric Levin, CEO, Scripta Insights, will share their insights on the pharmacy benefit marketplace, joining course presenter Kristin Begley, PharmD, Chief Commercial Officer, Wildflower Health.
Course attendees will be able to:
● Explore the dynamics behind the complex prescription drug market
● Review recent advances in prescription-related technologies and personalization
● Learn how to navigate the market forces at play to design a cost-effective drug plan
● Get a preview of Validation Institute's comprehensive CHVP curriculum
They will also earn four SHRM recertification credits, and be one step closer toward earning the prestigious CHVP designation.
"It's no secret that benefits purchasing and management is more complicated (and scrutinized) than ever," said RD Whitney, CEO, Validation Institute. "That's why Validation Institute created the Certified Health Value Professional (CHVP) program and courses like "Optimizing Drug Spend," to help provide the vital education and guidance healthcare benefit professionals need."
The CHVP program equips participants with the skills to evaluate, plan and design healthcare benefits programs that are high-performance and cost-effective. "Optimizing Drug Spend" is one of 12 self-paced, online courses currently offered. All courses can be taken individually as needed for professional development, or in pursuit of CHVP designation.
Scripta Insights recently won the Silver Award in the 'Spotlight' category at Validation Institute's virtual 2020 Health Value Awards. The Spotlight award is given to companies that have developed a unique or innovative program which is early in its roll out and does not yet have outcomes data.
Learn more about the "Optimizing Drug Spend" free webinar, and register to attend.
About the Validation Institute
Validation Institute is an independent, objective, 3rd party organization on a mission to improve the quality and cost of healthcare. Based in Portsmouth, N.H., the organization is made up of a network of health benefits purchasers, health benefits advisors, and healthcare solution providers focused on delivering better health value and stronger outcomes than conventional healthcare.http://www.validationinstitute.com
About Scripta Insights
Scripta Insights, a company founded by doctors, is using technology to create transparency, disrupt and improve the $300B self-funded pharmacy benefits marketplace.
Scripta is a healthcare IT solution that delivers immediate, real savings on pharmacy benefit costs for self-insured employers, payers and their members. It empowers companies to take control of their pharmacy spend, while helping members get the medicine they need at the best possible price.
Scripta's proprietary software, Script.AI, was developed over a decade and is designed to analyze millions of pharmacy transactions in mere seconds to yield actionable insights. It uses data analytics, AI and expert insights from its P&T Committee to recognize savings opportunities that, until now, have been impossible to identify.
Scripta has saved employers and members millions of dollars on prescriptions.
For more information, visit http://www.scriptainsights.com