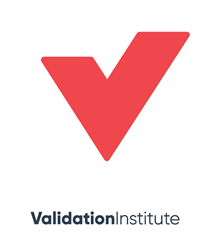 "Validation Institute tests the accuracy of health care performance claims by health care vendors making it easier for health benefits professionals to cut through the clutter," said RD Whitney, CEO of Validation Institute
PORTSMOUTH, N.H. (PRWEB) March 25, 2020
Validation Institute (VI), an independent, objective, 3rd party organization focused on changing health care, is pleased to announce eight programs have successfully completed validation during the first quarter of 2020.
"Validation Institute tests the accuracy of health care performance claims by health care vendors making it easier for health benefits professionals to cut through the clutter. Many times performance promises often seem too good to be true and it's essential for high-quality, value-based, and cost-conscious vendors to stand out and rise to the top," said RD Whitney, CEO of Validation Institute.
The following companies have successfully completed validation of one or more programs:
Blossom Bariatrics, Obesity Related Solution
Proactive MD, Primary Care
Quizzify, Health Literacy
Rx Manage, Pharmacy Benefit Management
USPM, Wellness Program
USPM, Wellness Sensitive Medical Events
Virta Health, Disease Management
Ault International Medical Mgmt, Care Management
A complete write up of the programs validated can be found here https://validationinstitute.com/validated-programs/ Validation Institute has validated more than 40 programs representing several different areas of health care services and products.
About Validation Institute
Validation Institute is an independent, objective, 3rd party organization on a mission to improve the quality and cost of healthcare. Based in Portsmouth, N.H., the organization is made up of a network of health benefits purchasers, health benefits advisors, and healthcare solution providers focused on delivering better health value and stronger outcomes than conventional healthcare. http://www.validationinstitute.com