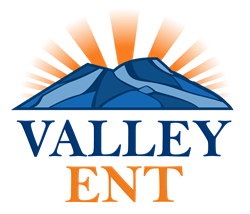 Valley ENT appoints new CEO, Greg Robinson
SCOTTSDALE, Ariz. (PRWEB) August 10, 2020
"Our CEO search process drew highly-qualified candidates from around the country. We are delighted to have Greg Robinson join us as an experienced, high-caliber healthcare leader," said Daniel Hurley, M.D. Valley ENT President and Chairman of the Board. "Greg is dynamic, personable and a great fit for Valley ENT and the communities we serve through our twenty practice locations across Arizona. His expertise in strengthening large practices, financial stewardship and attaining standards of excellence will help us continue the success we've had, address the challenges we face today, and position us well for the next chapters in our history as leaders in otolaryngology," said Hurley.
"Greg is a highly skilled and experienced executive, with an extensive and successful background in developing high-quality healthcare programs, financial administration and building effective partnerships with the community," said Ryan Rehl, M.D., board member of Valley ENT. "Our goal was to find the best health care leader for our physicians, patients and staff. Greg is someone who will preserve and expand our standards of excellence throughout our state-wide service area. He has demonstrated a heart for patient care and has the experience in health care systems that gives him the acumen and ability to build on what we have here. It is a pleasure to welcome Greg and his family here to Scottsdale," said Rehl.
Greg Robinson has served on executive leadership teams of several notable medical organizations including as President of Axiom Medical Management and CFO of Cardiovascular Consultants. Prior to joining Valley ENT, he served as CEO of Genesis OB/GYN in Tucson AZ.
Throughout his career, Greg Robinson has been active in extensive community involvement including Spofford in Kansas City providing preventative and therapeutic treatment services for abused children, the U.S. Women's Health Alliance, and the American Heart Association. Greg also participates in the national Leader's Board of Group Practice Executives.
"It is an honor to join the amazing team at Valley ENT and to have this opportunity to further strengthen and grow one of the most important and largest otolaryngology groups in Arizona," Robinson said. "The connection that our Valley ENT practices have with their patients, families, and communities is special. This group's tradition of innovation and service is remarkable and our teams are dedicated to the health, healing, and well-being of every patient we serve. We have an exciting and vibrant future ahead of us at Valley ENT".
About Valley ENT, PC.
Valley ENT, PC has 35 Board Certified Physicians at 20 practice locations across Arizona in specialty areas including Pediatric and Adult Otolaryngology, Head and Neck Surgery, Otology-Neurotology, Laryngology and Swallowing Disorders, Allergy and Immunology, Facial Plastic and Reconstructive Surgery, Rhinology and Audiology. The physicians and specialists of Valley ENT provide exceptional and comprehensive care for ear, nose and throat disorders across the entire spectrum of otolaryngology medicine and surgery. Valley ENT has an additional team of physician assistants, nurse practitioners and a staff of over 20 audiologists.
For more information, visit https://www.azvent.com/