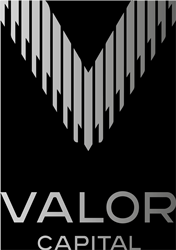 "BB&T now Truist is committed to building better communities in which we serve," said Nicole Peterson. "Valor Capital's investment into this community is a strong partnership that aligns with our own."
CLEARWATER, Fla. (PRWEB) April 05, 2021
Nicole Peterson, Vice President and Mortgage Loan Officer with BB&T now Truist has joined the Valor Capital team as a preferred lender for Serena by the Sea. Nicole has 24 years of local mortgage lending experience in the Tampa-Clearwater area. With this partnership, BB&T now Truist they will provide buyers access to their portfolio mortgage programs for condominiums. The programs include the Doctor Loan Program, Premier Jumbo Program and the Private Wealth Mortgage Program.
Serena by the Sea is Valor Capital's second luxury residential project in Clearwater-Dunedin, Florida. This 80-unit, 317,000 square-foot luxury condominium community overlooks the Gulf of Mexico and is located minutes from the downtown Clearwater and Dunedin. Private and common areas are built to the newest engineering state-of-the art standards and are fully equipped with amenities to ensure residents have a balance of lifestyle and personal health and well-being.
Serena by the Sea will have a $200 million economic impact on the Clearwater area, including adding between 950 and 1,680 new jobs. Stockbrokers, portfolio managers, and other affluent professionals are relocating themselves and their businesses to Florida.
The Clearwater-Dunedin area has become especially attractive choice for wealthy homebuyers due to Florida's lower tax rates, more spacious homes, superior amenities, and nearby recreational activities such as golfing, fishing, and boating.
"BB&T now Truist is committed to building better communities in which we serve," said Peterson. "Valor Capital's investment into this community is a strong partnership that aligns with our own."
About Serena by the Sea
Valor Capital's newest resort-style, waterfront condominium development, Serena by the Sea offers relaxed, luxury living where its residents enhance their lives, find solace from the confusion and difficulties of daily life, refresh and prepare to conquer life once again. Serena by the Sea is where one can truly pause and appreciate all that they have achieved. Visit http://www.serenabythesea.com
About Valor Capital
Valor Capital is a subsidiary of Terra Capital Partners SA de CV (Terra Capital Partners). Terra Capital Partners has been in operation for over 15 years (while its main partner has more than 30 years of experience) and is the parent company of several sub-companies and investment funds that each have a specialization in different aspects of the real estate business (shopping malls, corporate offices, residential buildings, and land development. To learn more, visit http://www.valorc.com
About Truist
Truist Financial Corporation is a purpose-driven financial services company committed to inspire and build better lives and communities. Formed by the historic merger of equals of BB&T and SunTrust, Truist has leading market share in many high-growth markets in the country. The company offers a wide range of services including retail, small business and commercial banking; asset management; capital markets; commercial real estate; corporate and institutional banking; insurance; mortgage; payments; specialized lending; and wealth management. Headquartered in Charlotte, North Carolina, Truist is the sixth-largest commercial bank in the U.S. with total assets of $509 billion as of December 31, 2020. Truist Bank, Member FDIC. Learn more at http://www.Truist.com