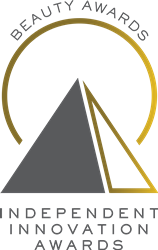 Our focus will always be to return skin to its true foundation, creating dermal harmony while using natural ingredients that are genuinely good enough to consume and eat - Vanessa Megan Gray Lyndon, founder and CEO of Vanessa Megan
LOS ANGELES (PRWEB) November 03, 2021
The Independent Innovation Awards Program announced today they have selected Vanessa Megan™ Cryō Rosè as winner of the "Organic Product of the Year" award in the 2021 Awards Program. Vanessa Megan™ is 100% natural, vegan and certified organic skincare and previously won the "Anti-Aging Product of the Year" award in 2020 for their product AEON Azure™. The Independent Innovation Awards program is the industry's most robust recognition platform for the innovators and leaders of the Beauty industry, evaluating recognizing the most outstanding and innovative companies, services, and products within the rapidly expanding beauty industry.
The Cryõ Rosè Treatment is a next-generation ice-cube serum that has been formulated to cool and soothe all skin types, in particular, sensitive skin. Infused with a plethora of natural and organic ingredients such as Green Tea Extract and Colloidal Silver, the pods gently strengthen and firm the skin while calming Calendula and Cucumber fight inflammation and irritation. The treatment can be used AM or PM and is best used after cleansing and exfoliating for a long-lasting plumping and lifting effect. The individual ice cube pods require freezing prior to use.
Vanessa Megan is an Australian brand known to be a pioneer in innovative organic skincare. Its Naturaceuticals™ skin line for high end spa treatments and at-home use offers true, natural, and immediate results.
"We are thrilled to be recognized in this way by the Beauty Innovation awards. We feel this product is a true breakthrough. The minute you apply a Vanessa Megan™ Ice Cube treatment, circulation improves and it immediately helps speed up functional recovery, eliminates puffiness, boosts the skin's natural glow and reduces inflammation and signs of aging," said Vanessa Megan Gray Lyndon, founder and CEO of Vanessa Megan. "Our focus will always be to return skin to its true foundation, creating dermal harmony while using natural ingredients that are genuinely good enough to consume and eat."
The competition is relentless in the Beauty industry as consumers look for premium products and services that standout from the rest. The mission of the annual Independent Innovation Awards Program is to honor innovation and recognize excellence, hard work and success in a range of beauty industry categories, including Bath & Body, Hair, Lip, & Make-Up and many more. The 2021 Beauty Innovation Awards attracted over 2,000 nominations from around the world.
"There's so much confusion when faced with the sheer number of products available for your skin claiming to be organic. It can be overwhelming but a good skin care routine using organic ingredients is essential for the skin to look and feel fresh while staying as youthful as possible," said Travis Grant, Managing Director, Independent Innovation. "Applying The Cryõ Rosè Treatment as a frozen serum directly to the skin encourages the capillaries to restrict, creating a pulling effect to allow deeper penetration of the healing and nourishing ingredients into the skin. We couldn't be more pleased to award Vanessa Megan once again this year - this time for 'Organic Product of the Year' for this stunning product."
####
About Independent Innovation Awards
The Independent Innovation Awards program is devoted to recognizing and honoring the most innovative companies, services, and products. The Beauty Innovation Awards provides public recognition for the achievements of beauty industry companies and products including Bath and Body, Make-up, Skin, Retailers and Services, and more. For more information visit: beautyinnovationawards.com.
About Vanessa Megan™
Founded in 2001, Vanessa Megan™ offers more than vegan, cruelty free and organic skincare - we offer Naturaceuticals™ - natural skincare that works. These remarkable, award-winning formulations return skin to its true foundation, creating dermal harmony while remaining genuinely good enough to eat.
Vanessa Megan™ is considered an Australian pioneer and leader in certified organic skincare. Now trading in premium spas department stores internationally and boasting the same efficacy results as iconic skincare brands. The company's award-winning skincare, body and perfume products are 100% natural and made in Australia for all skin types. Visit: http://www.vanessamegan.com.