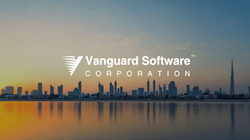 "Amy King has extensive experience in growing high-performing marketing funnels, and we're thrilled that she has become a member of the Vanguard team as we enter a period of sales and marketing acceleration," said Neal Goffman, COO
RALEIGH, N.C. (PRWEB) December 08, 2020
A former marketing executive at Zaloni, Inc., King has led growth and product marketing teams in software companies for over 15 years. Her experience includes senior roles at Pixalate, MaxPoint (now Valassis), and Ghostery, with years of experience helping companies with cross-functional strategic growth, branding, and go-to-market strategies. In her role, King will manage brand awareness, demand generation, product and content marketing, and bring the rapidly expanding success stories of Vanguard Software customers to the market.
"Amy King has extensive experience in growing high-performing marketing funnels, and we're thrilled that she has become a member of the Vanguard team as we enter a period of sales and marketing acceleration," said Neal Goffman, COO. "We're looking forward to advancing our demand generation to match our sales velocity to meet the massive market need for accurate, predictive supply chain planning. Vanguard customers are experiencing unprecedented efficiency improvements, cost-reductions, and fulfillment optimization, and we are poised to enter a new phase of our go-to-market plan as our software consistently delivers significant ROI for our customers."
"I found Vanguard Software's predictive planning software to be an exceptional, proven product in a high-demand market, and I believe Vanguard offers unique value to improve business outcomes of demand and supply planning of virtually any company. I am excited to have the opportunity to bring the achievements of the Vanguard platform to a wider audience while working with an immensely talented and accomplished group of people as we escalate Vanguard's market presence," said King.
Despite COVID-19, Vanguard Software continues to grow, both in revenue and staffing. King joins alongside senior engineers, business analysts with deep supply chain expertise, and additional team members who will support over 100 customers currently using Vanguard Software Predictive Planning™.
About Vanguard Software
Vanguard Software introduced its first product for decision support analysis in 1995. Today, companies across every major industry and more than 60 countries rely on the Vanguard Predictive Planning™ platform to reduce overstocks, optimize inventory distribution, reduce supply costs with an agile platform based on advanced algorithmic modeling. Based in Cary, North Carolina, Vanguard Software makes every supply chain more resilient through better forecasting, scheduling, and replenishment.