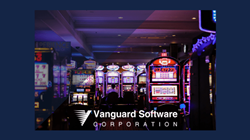 RALEIGH, N.C. (PRWEB) March 10, 2020
A leading casino game manufacturer has invested in Inventory Optimization software in order to continue serving casinos globally while minimizing operating costs. This brand is constantly looking to be innovative and creative when designing and manufacturing land-based and online gaming solutions.
They chose Vanguard's Multi-Echelon Inventory Optimization (MEIO) solution to support their global supply chain planning processes and consolidate their current systems. Vanguard's MEIO will balance inventories across their entire distribution network, taking into account business and physical constraints. The immediate benefits will include highly competitive service levels along with a reduction in overall inventory. Through their partnership with Vanguard, this gaming giant will sustain a high level of service to their customer accounts and will continue reducing costs.
Companies that use MEIO are twice as likely to meet the challenge of balancing cost and service levels across their networks than companies that don't use MEIO.
About Vanguard Software
Vanguard Software introduced its first product for decision support analysis in 1995 to help organizations make more informed decisions. Vanguard Software has continued to push the boundaries with analytics, machine learning, statistical forecasting and artificial intelligence. By working with market leaders from the Fortune 100 to the midmarket, Vanguard Software has developed the most advanced and accurate planning solution.