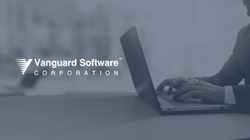 Gartner states, "As supply chains become more complex and their operating environments more unpredictable, the relevance of stochastic supply chain planning will increase – especially as it is a key part of resilient planning."
RALEIGH, N.C. (PRWEB) December 01, 2020
In Gartner's recent Hype Cycle for Supply Chain Planning Technologies, Vanguard Software was highlighted as a technology vendor for stochastic supply chain planning.
Stochastic supply chain planning, also referred to as probabilistic planning, contains a set of probabilities associated with all possible future outcomes, rather than pinpointing one outcome as the forecast. Stochastic supply chain planning is important whenever uncertainty is irreducible, which is always the case whenever complex systems are concerned.
Stochastic supply chain planning adopts a different perspective on the anticipation of future outcomes. Instead of producing one value for the outcome, the stochastic forecast consists of assigning a probability to every possibility.
Gartner states, "As supply chains become more complex and their operating environments more unpredictable, the relevance of stochastic supply chain planning will increase – especially as it is a key part of resilient planning. If used in the appropriate circumstances, it should yield value, as it will help to determine more resilient plans and schedules given the stochastic nature of the products and customers being planned but only if it evolves more fully into resilient planning."
Vanguard Predictive Planning™ models and accommodates uncertainty in planning by leveraging artificial intelligence, machine learning, predictive and prescriptive analytics, and an optimization engine, allowing supply chain planning leaders to remain resilient against variability. Leaders can analyze what-if scenarios with the support of Monte Carlo simulations to understand the probabilities of various outcomes, including best, average, and worst cases. Leveraging knowledge of risk levels for any potential future scenario and turn uncertainty into profit.
To learn more about Vanguard's supply chain planning solution, request a demo.