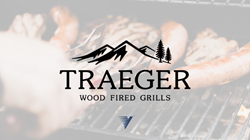 "Our team selected Vanguard Software because we believe they are the best solution for our current demand planning needs and future supply planning needs." Said Brent Phillips, Director of Demand Planning at Traeger Grills
RALEIGH, N.C. (PRWEB) June 18, 2019
Since patenting the wood-pellet grill in 1986, Traeger Grills has been the wood-pellet grill industry leader for over 30 years. Traeger's revolutionary grill forged the way for a better outdoor cooking experience, allowing users to "set it and forget it," and rest assured their food is cooked to perfection with unmatched wood-fired flavor.
As the company and demand for its products have rapidly grown over the past five years, Traeger searched for a solution that would continue to improve the digital transformation of its supply chain. Traeger approached Vanguard Software to help them forecast demand for grills, accessories, and pellets and drive optimization into its supply chain.
"Our team selected Vanguard Software because we believe they are the best solution for our current demand planning needs and future supply planning needs." Said Brent Phillips, Director of Demand Planning at Traeger Grills
See how Vanguard Predictive Planning can help improve your business planning processes, request a demo here.
About Traeger Grills
Traeger Grills, headquartered in Salt Lake City, has been revolutionizing BBQ grilling and outdoor cooking for over 30 years with one simple, all-encompassing cooking solution. Traeger pellet grills use 100% all-natural hardwood fuel to infuse food with flavorful smoke, making food taste delicious and most of all, memorable. As the inventor of the original and world's top-selling wood-fired grill, Traeger utilizes wood-fired convection power to provide 6-in-1 versatility; grill, smoke, bake, roast, braise and BBQ meals to perfection every time. Visit http://www.traegergrills.com for more information and to purchase Traeger grills and accessories.
About Vanguard Software
Vanguard Software introduced its first product for decision support analysis in 1995. Today, companies across every major industry and more than 60 countries rely on the Vanguard Predictive Planning platform. Vanguard Software is based in Cary, North Carolina.