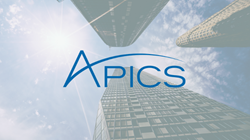 RALEIGH, N.C. (PRWEB) March 12, 2019
The APICS Triangle Chapter is hosting a professional development meeting on March 12th, 2019, from 6-8pm at the Archie K. Davis Center. The guest speaker of the night will be Neal Goffman, COO at Vanguard Software. With over 25 years in the analytics space with a special focus in planning, Goffman will speak on true integrated business planning and the impact of businesses working on actual unified plans.
Registration will begin at 5:30pm, followed by dinner and the presentation at 7pm. Seating is limited, so register early to reserve your spot.
APICS, the Association for Operations Management, is the global leader and premier source of supply chain and operations management body of knowledge. Since 1957, individuals and companies have relied on APICS for its superior training, internationally recognized certifications, comprehensive resources, and worldwide network of accomplished industry professionals to build world class supply chain teams. APICS certified members become highly knowledgeable on a diverse range of topics, including production management, inventory optimization, materials management, purchasing, and logistics.
The APICS Triangle Chapter has been serving the greater Raleigh-Durham-Chapel Hill area for over 40 years as a GOLD & PLATINUM chapter. Officially incorporated on January 6, 1986, the APICS Triangle Chapter of APICS covers a large and diverse area of central North Carolina: the greater Raleigh-Durham-Chapel Hill area, Fayetteville, Southern Pines, Sanford, Wilson, and Rock Mount, as well as many smaller towns within 50 miles of the Triangle area.
About APICS Triangle Chapter
The APICS Triangle Chapter is a non-profit professional supply chain organization dedicated to growing the strength of the local supply chain community by enriching its members' knowledge and skills through certification review courses, networking opportunities, tours, seminars, and professional development meetings.
As the second largest chapter in the Southeast District (with 500+ active members), the APICS Triangle Chapter is an active organization that engages world renowned supply chain experts to speak at its professional development meetings and utilizes experienced and certified instructors to teach public and corporate certification courses.
About Vanguard Software
Vanguard Software introduced its first product for decision support analysis in 1995. Today, companies across every major industry and more than 60 countries rely on Vanguard Software's Predictive Planning, an IBP Platform. Vanguard Software is based in Cary, North Carolina.