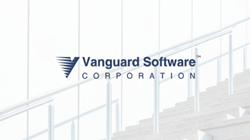 CARY, N.C. (PRWEB) August 15, 2019
Thriving on innovation, our newest client to join Vanguard Predictive Planning develops new and exciting products and technologies to improve overall performance, productivity, and efficiency in outdoor environment care.
Their specialty includes the following: turf maintenance, snow and ice management, landscaping, rental and specialty construction equipment, irrigation, and outdoor lighting solutions.
Through their strong network of distributors, dealers, and retailers in over 125 countries, they are able to offer a wide range of products to help meet their customers' needs. You might have seen their products used at notable sites and events such as Walt Disney World Resorts, Wimbledon Championships, and a number of renowned golf courses.
With visions of becoming the most trusted leader in solutions for the outdoor environment, they trust Vanguard Software to help achieve this goal. For this project, Vanguard Predictive Planning MEIO will be implemented for their demand planning and inventory optimization needs. Our platform allows our customers to plan with the utmost end-to-end visibility, flexibility, and scalability all while still being user-friendly.
We pride ourselves in producing a best-of-breed solution, Vanguard Predictive Planning, for any company in the market who is looking to automate the optimization of plans and quantification of risk probabilities, all while streamlining a true IBP process.
If you are interested in achieving true integrated business planning, feel free to contact us here.
About Vanguard Software
Vanguard Software introduced its first product for decision support analysis in 1995. Today, companies across every major industry and more than 60 countries rely on Vanguard Software's Predictive Planning, an IBP Platform. Vanguard Software is based in Cary, North Carolina.