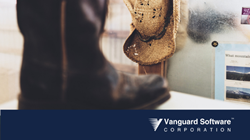 RALEIGH, N.C. (PRWEB) February 11, 2020
A leading designer and manufacturer in outdoor and western footwear, one of Vanguard's newest clients specializes in developing advanced footwear technologies that outperform in a variety of demanding work environments. For this client, product quality is non-negotiable, and so is customer service.
The manufacturer will pivot their demand planning, inventory, and replenishment processes with Vanguard Sales and Operations Planning (S&OP) solution. With a new S&OP system, they will align sales and operations teams around a common set of goals, taking advantage of real-time demand updates, artificial intelligence, and workflows. Using this solution, the manufacturer will better serve their clients while lowering their own costs.
Vanguard S&OP system balances demand with supply and capacity, evaluates probabilistic-based plans with trade-offs, and tracks performance in real time. Vanguard helps achieve higher and more reliable revenues, improve margins, and increased profitability.
About Vanguard Software
Vanguard Software introduced its first product for decision support analysis in 1995 to help organizations make more informed decisions. Vanguard Software has continued to push the boundaries with analytics, machine learning, statistical forecasting and artificial intelligence. By working with market leaders from the Fortune 100 to the midmarket, Vanguard Software has developed the most advanced and accurate planning solution.