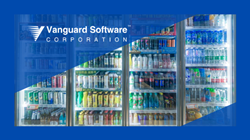 RALEIGH, N.C. (PRWEB) May 12, 2020
With origins dating back to the mid-1900s, this leading snack and soda company has evolved its products to keep up with preferences on changing tastes and lifestyles to stay ahead of the market, and also ensuring their products are conveniently located for their consumers. Their willingness to adjust tactics has led them to become a globally recognized brand with products that are enjoyed worldwide. With goals to salvage, repair, and refurbish snack machines to lengthen the lifespan of their equipment, they will use Vanguard's cloud-based Multi-Echelon Inventory Optimization (MEIO) solution to increase margins and save costs over time.
Vanguard's MEIO Solution balances inventories across the entire distribution network to minimize stockouts while keeping service levels high. With an MEIO solution like Vanguard's, you can expect to see inventory reductions of 10-30%, minimization in investment balance while achieving service levels, automation in the inventory planning process, and more.
Supply chain practitioners have identified MEIO as a top priority. An Aberdeen Group report states that companies using MEIO are twice as likely to meet the challenge of balancing cost and service levels across their networks than companies not using MEIO. We can confidently say that through this, they will continue to provide high levels of service to their customers while reducing their own costs.
About Vanguard Software
Vanguard Software introduced its first product for decision support analysis in 1995 to help organizations make more informed decisions. Vanguard Software has continued to push the boundaries with analytics, machine learning, statistical forecasting, and artificial intelligence. By working with market leaders from the Fortune 100 to the midmarket, Vanguard Software has developed the most advanced and accurate planning solution.