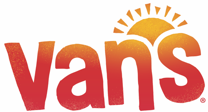 OAKBROOK TERRACE, Ill. (PRWEB) March 02, 2020
Van's Foods®, leader in the better-for-you frozen-breakfast segment, announces new plant-based protein waffles and pancakes, providing a nutritious and delicious alternative to animal-based products. Among competitors, Van's Foods is currently the only leading brand that sources its protein from solely plant-based products.
"Van's Foods is extremely excited about the launch of plant-based protein waffles and pancakes as consumers continue to find ways to increase their daily servings of protein while reducing meat consumption," said Ryan Malone, Chief Marketing Officer at Sara Lee Frozen Bakery, which is the parent company of Van's Foods. "Studies show that consumers choose plant-based alternatives because they feel they're healthier and taste better, want to try something new, and strive to eat less meat and dairy. Our plant-based protein waffles and pancakes give consumers another way to achieve their dietary goals."
Van's Foods offerings in the frozen plant-based protein waffles portfolio include Protein Original, Protein Chocolate Chip, and Protein Blueberry (made with real blueberries). The frozen plant-based protein pancakes portfolio includes Protein Original and Protein Chocolate Chip. Each flavor of waffle and pancake contains 9–11g of protein per serving. All Van's Foods plant-based products are non-GMO, dairy- and egg-free, and contain no artificial colors, flavors, or preservatives.
For more information on Van's Foods product offerings, visit http://www.vansfoods.com.
ABOUT VAN'S FOODS:
At Van's Foods, we believe that every bite should nourish and delight you. That's why we create crave-ably good-for-you foods that inspire with simple ingredients we're proud to put on our label. Whether we're savoring the taste of gluten freedom or powering up with protein-packed possibilities, our passion for making good choices brighter fuels everything we do.
Media Contact:
Anna Lassalle
annalassalle@upshotmail.com
941.586.9430