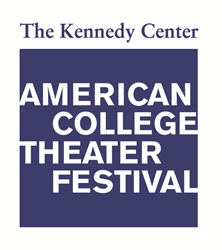 Congratulations to all the winners, they have all been recognized as leaders in specific regions for the quality and completeness of their designs and we are once again proud to award them here
COLUMBIA, Md. (PRWEB) May 12, 2021
Concluding its fifth year as a Kennedy Center American College Theater Festival (KCACTF) sponsor, global design and BIM software provider Vectorworks, Inc. announces the winners of this year's regional awards. KCACTF held eight regional festivals, bringing together talented students from all around the country to deliver virtual productions. Festival attendees were also treated to exclusive panels, workshops, competitions and feedback from experts in the industry.
"At its core, KCACTF provides opportunities for participants to develop cutting-edge skills and learn current best practices," said Jesse Dreikosen, KCACTF national chair of design, technology & management. "To do this effectively, we rely on industry-leading sponsors, such as Vectorworks. The company's sponsorship will help the design, technology and management students expand their design approaches and achieve higher levels of professionalism."
Since 2017, Vectorworks. has partnered with KCACTF to help foster and reward young talent in the Design, Technology, and Management (DTM) industry. In pursuing this, Vectorworks is proud to reward each student winner a free professional license of Vectorworks Spotlight 2021.
Winners were chosen for their commitment to innovation, efficiency and excellence in design.
Congratulations to all the winners:
Region 1:
Issac Goldbaum, Salem State University for "Nightfall with Edgar Allan Poe."
Region 2:
Sam O'Dea, York College of Pennsylvania for "The Agitators."
Region 3:
Jenny Bauer, University of Wisconsin Parkside for "Romeo and Juliet."
Region 4:
Victoria Leatherman, College of Charleston for "Last Night and the Night Before."
Region 5:
Danielle Roth, University of South Dakota for "Angels and Demons: Medieval Mystery Plays."
Region 6:
Ian Olsen, Texas Tech University for "The Violet Response Project."
Region 7:
Johnathan Billington, George Fox University for "Silent Sky."
Region 8:
Sera Shearer, Utah State University for "A Flea in Her Ear."
"It is our privilege to award each festival regional design winner a professional license of Vectorworks Spotlight — the industry standard for design and documentation," said Vectorworks Senior Entertainment Technologist Frank Brault. "Congratulations to all the winners, they have all been recognized as leaders in specific regions for the quality and completeness of their designs and we are once again proud to award them here."
To learn more about Vectorworks support for the academic community visit vectorworks.net/education.
About KCACTF
The purpose of the KCACTF presentation and response is to provide outstanding student designers and technicians with the opportunity to showcase their work at regional festivals, where they will receive valuable feedback from professionals working in the field. Awards are presented for designs and other allied crafts appraised based on quality, effectiveness, originality and visual presentation techniques.
About Vectorworks, Inc.
Vectorworks, Inc. is an award-winning design and BIM software provider serving the architecture, landscape architecture and entertainment industries in 85 countries. Creating intuitive software since 1985, we've become the preeminent software built to manage the entire design process. Globally more than 685,000 users are creating, connecting and influencing the next generation of design with Vectorworks on Mac and Windows. Headquartered in Columbia, Maryland, with offices in Newbury, England and Vancouver, Canada, Vectorworks is a part of the Nemetschek Group. Learn how we empower designers to create experiences that transform the world at vectorworks.net or follow @Vectorworks.