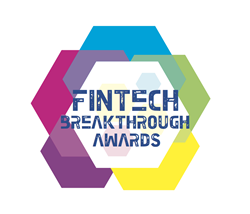 We have had a tremendously positive response from our VELA customers and we are pleased to receive this significant industry recognition from FinTech Breakthrough
LOS ANGELES (PRWEB) March 11, 2020
FinTech Breakthrough, an independent market intelligence organization that recognizes the top companies, technologies and products in the global FinTech market, today announced that Datum Software, a global leader in enterprise architecture, SOA, Application Optimizations, along with Project and Program management, has been selected as the winner of the "B2B Payments Innovation Award" for its VELA™ unified payment solution that provides flexible APIs with secure access to payments, payouts, loyalty, auditing and more.
VELA is a unified payment platform making the payment experience simple, giving merchants the unique ability to control and centralize various payment processors that they use in one place and ensuring cost-effective control and management of their payment processing business.
VELA provides comprehensive payment solutions, featuring standard and innovative methods such as credit, debit, ATM and prepaid cards. VELA also delivers support for point-of-sale (POS) and mobile POS, as well as single, recurring, split and scheduled payment processing, loyalty, as well as merchant and company gift card solutions.
"We have made it incredibly simple for merchants to integrate with VELA because we provide flexible integration options that suits their business needs," said Latha Ganeshan, Founder & CEO, Datum Software. "In addition to a streamlined set-up process, we have powerful features including payment tokenization, card storage, activity and transaction, fraud detection, auditing and reporting. And of course security is also core to our product. We have had a tremendously positive response from our VELA customers and we are pleased to receive this significant industry recognition from FinTech Breakthrough. We look forward to growing the VELA platform to drive further innovation in the payments space."
The FinTech Breakthrough Awards is the premier awards program founded to recognize the FinTech innovators, leaders and visionaries from around the world in a range of categories, including Banking, Personal Finance, Lending, Payments, Investments, RegTech, InsurTech and many more. The 2020 FinTech Breakthrough Award program attracted more than 3,750 nominations from across the globe.
"VELA is a powerful payments platform and we see it driving the future of payment processing," said James Johnson, Managing Director, FinTech Breakthrough. "Businesses finally have a platform that allows transactions and payment gateways all in one singular place. We are proud to award VELA by Datum Software with our 'B2B Payments Innovation Award' and we look forward to added components and features in the future."
ONEui is available as a component of VELA. It is a secure Hosted Payment Page (HPP) that can be easily configured to suit a range of current and expanding payment options. The customizable and responsive interface offers a consistent end user experience and minimizes the merchant's PCI overheads. It seamlessly integrates with the merchant's look and feel to create a securely-hosted payment page. Customers enter their payment data directly into our secure server so that the merchant never has to receive or store it.
Additionally, VELA strategically partners with a wide range of world-class technology companies to deliver an All-in-one Payment Platform to the Payments and FinTech industry. Partners such as Google, Authorize.Net, PayPal, Amazon Web Services and Magtek contribute more than money. Additionally, with VELA Loyalty, consumers are able to spend their spectrum of rewards points at their favorite stores, and instantly earn new points for immediate payment.
About FinTech Breakthrough
Part of Tech Breakthrough, a leading market intelligence and recognition platform for technology innovation and leadership, the FinTech Breakthrough Awards program is devoted to honoring excellence in Financial Technologies and Services companies and products. The FinTech Breakthrough Awards provide public recognition for the achievements of FinTech companies and products in categories including Payments, Personal Finance, Wealth Management, Fraud Protection, Banking, Lending, RegTech, InsurTech and more. For more information visit FinTechBreakthrough.com.
About Datum Software
At Datum Software, we offer complete IT solutions and comprehensive IT services to Fortune 500 companies and government agencies. We provide innovative strategy and solve problems, while offering new opportunities for our clients through specifically tailored solutions that combine technology and thought leadership. The company's transformative solutions, delivered on time and within budget, mitigate risk and increase competitiveness for customers. datumsoftware.com.
About Vela™
VELA™ is a unified payment solution which provides flexible APIs with secure access to payments, payouts, loyalty, auditing and much more. VELA™ gives organizations the ability to control and centralize all payment gateways on one system, ensuring effective control and management of their payment processing business. For more information, please visit us at payvela.com.