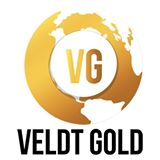 Gold for BTC Transactions Now Available
San Diego, CA (PRWEB) March 03, 2015
Gold, Silver, and Bitcoin just got a whole lot easier for everyone to buy, sell, and trade with thanks to Veldt Gold. Formally known as Agora Commodities, Veldt Gold promises to be even more prominent within the Bitcoin investing world by offering more products and 24 hour, dual-sided gold for bitcoin transactions.
Veldt Gold, inspired by the 1950s short story, The Veldt, promises to continue its legacy of advancing the bullion industry from its antiquated nature and bringing it in line with modern real time bitcoin technology.
From his years of experience in bullion trading Joseph Castillo, CEO of Veldt Gold, realized that precious metals trading has fallen further and further behind other investment mediums such as equities and bond markets, "Physical Bullion is too slow for the modern trader and as such many potential investors are not seeing the appeal of owning tangible gold and silver. "
Veldt Gold's answer to this is of course bitcoin and 24 hour trades. Like so many other industries Bitcoin is changing the way business is conducted. Veldt Gold no longer has to wait for funds to clear from a check or even a bank wire. Often times Veldt Gold ships bullion the day after an order has been placed, something that Joseph notes is unheard of with online precious metals dealers.
Veldt Gold is doing the same for Bitcoin for Gold transactions, "Once we have gold in our vault the customer gets paid. There is nowhere that delivers bitcoin faster to customers other than peer2peer transactions.
Veldt Gold is integrating gold and Bitcoin with a vision not yet realized by any other bullion dealer. Follow their latest developments to see how they are creating the bullion market of tomorrow.