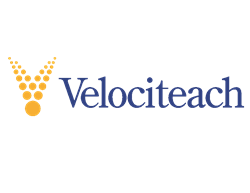 LOS ANGELES (PRWEB) November 15, 2021
Velociteach has just launched the newest in its line of high-quality online leadership courses with Quiet Influence: The New Wave of Leadership. Written by Jennifer Kahnweiler CSP, PH.D., this two-hour audio and video course is 100% online and approved by both HRCI and SHRM, and will grant two leadership PDUs with the Project Management Institute (PMI).
In her course, Kahnweiler focuses on how introverts can best offer effective leadership in the workplace, through six unique strengths that bolster their Quiet Influence Quotient (QIQ). She uses exercises, tools, real-world examples, and thoughtful questions that will help leaders use their quiet nature as a strength to deliver value to a team and organization. For those who consider themselves extroverted, Kahnweiler still provides tools and examples that will allow you to integrate quieter influencer strategies into your existing tactics, to deepen your leadership methods.
"While many think being an introvert is counter-intuitive to being a leader, knowing when to show restraint and allowing the team to direct itself is a powerful skill," said Jennifer Kahnweiler, CSP, PH.D. "I'm happy to have created this resource of potent examples to help show others the power of quiet influence, and the effects it can have in the workplace."
Six-months access to Quiet Influence: The New Wave of Leadership is available at InSite by Velociteach for $49. InSite is a trusted leadership training tool used by premium, global brands such as Johnson & Johnson, Adobe, Verizon, and FedEx.
About Velociteach: Home of the 'Manage This' podcast and online learning platform, InSite, Velociteach is a catalogue of resources for working professionals looking to gain valuable workplace skills. Through a variety of online and in-person courses, people can gain knowledge that will help them earn valuable work certifications such as the PMP®, CAPM®, or PMI-ACP®, or to maintain existing credentials with required credits. More information is available online at https://www.velociteach.com/.