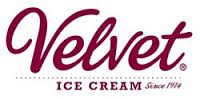 Throughout the last 100 years, our business has been strengthened by great partnerships like the one we have with CHAMPS, so we are thrilled to be continuing it.
Cleveland, Ohio (PRWEB) November 03, 2014
CHAMPS Group Purchasing recently renewed its agreement with Velvet Ice Cream. This agreement continues to offer members significant savings on all Velvet Ice Cream products including ice cream, ice cream sandwiches and cups, as well as seasonal ice cream flavors including Pumpkin Pie, Pure Cinnamon and Peppermint Stick.
"Velvet Ice Cream is known throughout the state for its high-quality ice cream, so we are pleased to continue to include it in our portfolio of GPO contracts," said Jan Elder, director, contracting services. "Our renewal assures CHAMPS' members continued access to Velvet Ice Cream's products for the next three years."
This Velvet Ice Cream contract is available to all CHAMPS' members in Ohio, as well as members located in specific counties in Indiana, Kentucky, Pennsylvania and West Virginia.
"Throughout the last 100 years, our business has been strengthened by great partnerships like the one we have with CHAMPS, so we are thrilled to be continuing it," said Joanne Dager, vice president of Foodservice, Velvet Ice Cream. "This partnership allows members to continue to purchase premium, locally-produced ice cream at a competitive price."
###
About CHAMPS Group Purchasing
CHAMPS Group Purchasing leverages the purchasing power of 5,000+ members across the United States allowing them access to significant savings in product categories, including medical supplies, foodservice, wireless, office supplies and facility maintenance. As an owner of Premier, one of the largest buying groups in the country, CHAMPS sponsors its members allowing them access to more than $40 billion in purchasing volume, 2,000+ agreements, GPO contract management and unparalleled customer service. It's simple to start realizing significant savings - with zero fees and no cost to join - the sign-up process is seamless. CHAMPS is honored to be named as one of The Cleveland Plain Dealer's Top Workplaces in 2014 and to ERC's Northcoast99 List in 2003, 2004, 2010, 2012 and 2014. For more, visit http://www.champsgpo.com.
About Velvet Ice Cream
Founded in 1914 by Joseph Dager, four generations of Dagers have since run the company, which is located in Utica, Ohio on 25 acres of the perfect combination of wooded countryside and rolling, pastoral farmland. Still family-owned and operated, Velvet produces and distributes more than five million gallons of ice cream every year from its headquarters on the grounds of Ye Olde Mill. Ye Olde Mill also houses an ice cream and milling museum, a restaurant, playground, picnic area and catch-and-release fish pond. Named by Frommer's as one of America's 10 Best Ice Cream Factory Tours, Velvet's Ye Olde Mill welcomes 150,000 visitors each year for tours, tastings and events. The annual Ice Cream Festival (May 23-25, 2015), group tour experiences and school learning field trips are among the many draws to Ye Olde Mill, which is open to the public May 1-October 31. Complete information about Velvet Ice Cream and Ye Olde Mill is available http://www.VelvetIceCream.com. The Twitter hashtag #Velvets100th will help consumers share and follow stories of Velvet Ice Cream's 100th Anniversary.