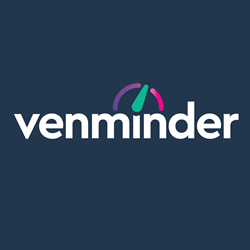 This new expansion of our exchange now allows all professionals a fast and efficient way to search and preview vendor risk assessments.
ELIZABETHTOWN, Ky. (PRWEB) October 21, 2020
Venminder, an industry recognized provider of third-party risk management solutions, today announced the Venminder Exchange is now available to the general public. Third-party risk professionals will be able to create a free account and access a library of thousands of vendor risk assessments performed by certified Venminder experts that are available for preview and purchase.
Completing detailed vendor risk assessments is often a very time intensive exercise that can sometimes be drawn out for weeks or even months. It involves the gathering of a lot of documentation, sending/receiving of questionnaires and then giving that mass amount of information to an appropriate, qualified expert to review and assess for risks. The Venminder Exchange is the only available marketplace that offers not only the gathering of all documentation but also a risk scored assessment of provided controls. The library is populated daily with new assessments by Venminder's qualified and certified experts, including CISSPs, CPAs and paralegals.
"We are very excited about being able to expand our exchange and open it up to the general public; the Venminder Exchange is already an incredibly valuable asset to our clients for quickly finding risk scores on their vendors and purchasing the assessments as and when they need," said James Hyde, CEO of Venminder. "This new expansion of our exchange now allows all professionals a fast and efficient way to search and preview vendor risk assessments. Whether evaluating a new vendor, doing their ongoing due diligence of a current vendor or perhaps have a regulator knocking on their doors and are not ready, they can quickly go to the Venminder Exchange and see if we have already completed an assessment. If they choose to purchase the assessment, our team acts quickly to get the vendor's authorization for us to release both the vendor risk assessment chosen and all relevant documentation. We are defining the future of vendor due diligence."
Venminder today has over 800 customers across a wide range of industries who use their platform to centralize managing all things vendor risk and reduce the due diligence workload through outsourcing vendor risk assessments. Venminder is currently on track to deliver over 30,000 Control Assessments in 2020. These vendor risk assessments are all completed by Venminder's team of in-house experts and include risk ratings that cover:

The financial health and viability of a vendor
A vendor's SOC reports, including an assessment of their internal control environment, areas of concerns and any recommended next steps
A review of the vendor's business continuity and disaster recovery documentation, including plans, testing and recovery point and time objectives
A review of the most critical elements of a vendor's cybersecurity preparedness to identify areas of potential weakness
And more
For more information on Venminder and the Venminder Exchange, please visit https://www.venminder.com/what-we-do/exchange.

About Venminder
Venminder offers a world-class SaaS platform that guides and streamlines third-party risk management.
Venminder's platform helps users collaborate on all things vendor-related and guides through critical processes such as oversight management, contract management, risk assessments, due diligence requirements, questionnaires, SLA management, vendor onboarding and more. Robust and configurable reporting can be generated from the tool to give clear visibility into the management and ongoing monitoring of third parties.
Completed vendor risk assessments can be found in the Venminder Exchange and include thorough assessments of a vendor's information security, SOC reports, contracts, financials, business continuity/disaster recovery and more.
Venminder also powers Third Party ThinkTank, an online free community dedicated to third-party risk professionals. For more information, visit http://www.venminder.com.