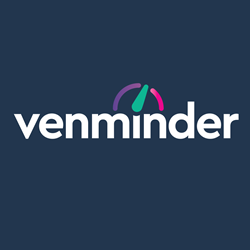 It's an honor to receive this recognition. Our mission at Venminder is to create exceptional experiences not only for our customers but for our employees too
ELIZABETHTOWN, Ky. (PRWEB) January 24, 2020
Venminder, a leader in third party risk solutions, has been named one of the Best Places to Work in Kentucky for 2020 recognizing its exemplary standard of excellence for both employee engagement and business success.
"It's an honor to receive this recognition. Our mission at Venminder is to create exceptional experiences not only for our customers but for our employees too," said James Hyde, CEO of Venminder. "We've always aimed to build a company that attracts amazing people and helps them do their best work. To receive this recognition is a huge inspiration that encourages us to continue to grow and invest in our vibrant culture and collaborative environment."
Venminder believes that culture is the key to attracting and retaining the best employees. It seeks to encourage success at all stages of employees' careers with the management team offering continuous support, promoting trust among their teams and consistently recognizing employees for their hard work. Instead of only focusing efforts on growing employees' skills to match the needs of the company, the company also strives to grow through employees' passions and talents. Career advancement opportunities are continually offered with open job postings being shared internally prior to searching externally.
The competition is a multi-year initiative designed to motivate companies in the Commonwealth to focus, measure and move their workplace environments toward excellence. The selection process, managed by Best Companies Group, is based on an assessment of the company's employee policies and procedures and the results of an internal employee survey. The winner rankings will be announced at an awards dinner Thursday, April 23, 2020, at Heritage Hall in the Lexington Convention Center.
For more details about Venminder, visit http://www.venminder.com.
***
About Venminder
Venminder offers a world-class SaaS platform that guides and streamlines third party risk management.
Venminder's platform helps users collaborate on all things vendor-related and guides through critical processes such as oversight management, contract management, risk assessments, due diligence requirements, questionnaires, SLA management, vendor onboarding and more. Robust and configurable reporting can be generated from the tool to give clear visibility into the management and ongoing monitoring of third parties. Completed assessments of vendors controls are available including assessments of a vendor's information security, SOC reports, contracts, financials, business continuity/disaster recovery and more.
Venminder also powers Third Party ThinkTank, an online free community dedicated to third party risk professionals.
For more information, visit http://www.venminder.com.