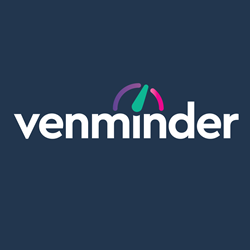 There's no better time than right now to prepare for vendor risks and ensure you're bringing your "A" game to your vendor management program
ELIZABETHTOWN, Ky. (PRWEB) February 21, 2020
Venminder, an industry recognized leader of third-party risk management solutions, has announced an upcoming live educational webinar featuring Renee Murphy, a principal analyst at Forrester. The online session, "Bring Your "A" Game to Vendor Risk Management", will take place Tuesday, March 10, 2020 from 2:00pm ET to 3:00pm ET.
During the 1-hour webinar, the speakers will inform participants on what they need to know about third-party risk management for 2020, emerging risks in cybersecurity, the challenges of certain legislature and their impact on third-party risk, as well as overall best practices and hazards.
"Effective vendor management protects your organization from serious risk implications like data breaches and other vendor concerns," shares James Hyde, CEO of Venminder. "There's no better time than right now to prepare for vendor risks and ensure you're bringing your "A" game to your vendor management program. During this informative discussion, our Chief Risk Officer, Branan Cooper, along with Forrester's Renee Murphy will be able to tackle many of the common challenges third-party risk professionals are facing today."
The event is open to all third-party risk professionals.
Title: Bring Your "A" Game to Vendor Risk Management
Date: Tuesday, March 10, 2020
Time: 2:00pm ET
Where: To register for the session, please visit: click here
For more information or to register for this complimentary CPE eligible webinar, click here.
---
Venminder is the market leader in third party risk management solutions offering comprehensive platform that guides and streamlines third party risk management. Venminder's platform helps users collaborate on all things vendor-related and guides through critical processes such as oversight management, contract management, risk assessments, due diligence requirements, questionnaires, SLA management, vendor onboarding and more. Robust and configurable reporting can be generated from the tool to give clear visibility into the management and ongoing monitoring of third parties.
A library of completed assessments on vendor controls are available that were fulfilled by on-staff industry and certified experts. This includes thorough assessments of a vendor's information security, SOC reports, contracts, financials, business continuity/disaster recovery and more. To save time and increase efficiency, Venminder's team can do the requesting, reminding and chasing of vendors for documentation on a client's behalf.
For more information, visit http://www.venminder.com.