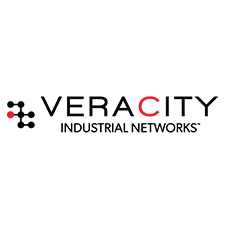 ALISO VIEJO, Calif. (PRWEB) November 20, 2020
Veracity Industrial Networks, a developer of Industrial SDN-based technology for operational networks, announced today that former Cisco executive Greg Akers has joined as Chief Technology Officer (CTO). At Cisco, Akers last held the title of the Senior Vice President of Advanced Security Research & Government and Chief Technology Officer within the Security & Trust Organization (STO).
Akers is an Internet security and critical infrastructure protection advisor to Cisco customers and to the U.S. government. He regularly advises and directs activities relative to technology and security matters of domestic and international importance. Akers has advised the U.S. Department of Defense (DoD) and the U.S. Intelligence Community and has done so for more than fifteen years.
Before joining Cisco, Akers' career included more than 15 years of designing, building, and running large networks for Fortune 100 companies including Proctor & Gamble, and Fechheimer Brothers. He has advised many Fortune 1000 and early-stage companies and serves as a government advisor.
"Veracity has proven to be a great team to work with and I'm very excited about the use of SDN in ICS networks" said Akers. "The product set they have developed will be a game changer for ICS network security and resiliency."
Akers holds a Bachelor of Science degree in chemical engineering from the University of Akron.
The appointment of Greg Akers as Chief Technology Officer comes at the same time as the company partakes in an initiative with CyManII and Department of Energy as a managing membership partner. The initiative is aimed to revolutionize cybersecurity in manufacturing at The University of Texas at San Antonio. The initiatives showcase the continuation of growth with federal agencies and joint innovation.
About Veracity Industrial Networks
Veracity delivers a resilient, secure industrial network that provides an on-premises, centralized configuration, control, and monitoring solution that tracks all connected devices and their communications. The Veracity platform is an award-winning, secure-by-default network that moves beyond the detection and alerting of cyber events into a resilient network that reduces the attack surface by design.
The Veracity Industrial SDN® network massively reduces the complexity of the network by repurposing the switch infrastructure to ensure communication between devices is determined by the system's design. Veracity provides an innovative and comprehensive platform for critical networks that enables your business mission. For more information, visit http://www.veracity.io or follow us on Twitter @veracityio.