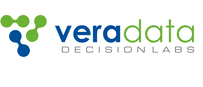 Dina is a proven leader and relentless advocate for VeraData agency and non-profit clients
FT. MYERS, Fla. (PRWEB) January 18, 2019
VeraData today announced the promotion of Dina Fanelli to Chief Customer Officer, effective Jan 1, 2019. Mrs. Fanelli brings over 25 years of data and non-profit fundraising leadership and expertise.
"We're so pleased to promote Dina to serve as our Chief Customer Officer," commented Michael Peterman, VeraData's CEO. "Dina is a proven leader and relentless advocate for our agency and non-profit clients. She has been a critical part of our executive team and we are excited about her new role as we strive to further enhance our analytic leadership position in the non-profit fundraising and direct marketing industry."
Dina joined VeraData as EVP of Sales in 2015 and has held senior leadership positions at multiple data organizations since 1994.
"I am thrilled to lead our customer strategy within an organization like VeraData. We have an overwhelmingly brilliant team of people who care deeply about our work and our clients. VeraData is launching a portfolio of new products and services that we've been developing over the past 18 months and it's exciting to be able to lead the deployment of industry leading, winning solutions for charities that drive their marketing results."