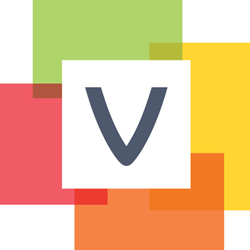 Veraki's personal growth tools can help us feel grounded and focused during stressful times
CHICAGO (PRWEB) March 25, 2020
In this unique period of sheltering-in-place, it is the perfect time to get to know yourself, establish new, healthy habits, and visualize the life you really want. This is the chance to join a worldwide inspiring community of users with Veraki, the newest personal growth app available for download in the Apple and Google Play stores now.
During times of uncertainty, experts recommend taking control where we can. Reflecting on personal desires, habits, and core feelings, keeps users in the driver's seat of life. Real change begins with knowing your starting point, establishing a daily practice, and then moving into action. This is where Veraki can help. Veraki's virtual vision board, mindfulness tools, and community social board help users get a clear look at what they want and start action planning to feel and achieve their core desire.
Users can also follow Veraki through social media @realveraki on Facebook, Instagram, and YouTube. Visit these sites weekly for tips and tools that can help during this time of social distancing.
"Veraki's personal growth tools can help us feel grounded and focused during stressful times," said Sandy Dixon, Veraki's chief content officer. "We guide our users how to be mindful as they connect to their center and visualize how they want to shape their actions and mindset throughout the day."
Veraki users can create a virtual vision board with aspirational images and participate in visualization exercises that strengthen the connection between the brain and the emotional/physical body. Visualization is an effective technique for envisioning positive change.
In addition, Veraki's Connect Page offers an in-app social board that is supportive and encouraging. Designed as a judgement-free community without the likes and hearts found in other social platforms, it creates a positive environment among users who want to be inspired.
The app is now available to download from the Apple and Google Play stores. Pick one of the affordable subscriptions ($2.99/month; $15.99 every 6 months; or $29.99 yearly) and get the first 14 days free. Users are billed after the 14-day trial period ends, unless subscription is cancelled.
About Veraki
Veraki is the combination of two words:
Vision + Meraki (a Greek word meaning leaving a piece of yourself in your creation). Veraki keeps you engaged, connected, and inspired to live the life you desire. Veraki incorporates visualization, mindfulness, and action-planning into one easy to-use-app. For more information, visit Veraki.