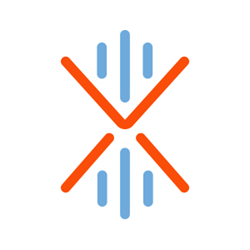 "Verata is the only company that has a true end-to-end solution for solving prior authorization."
BLOOMINGTON, Minn. (PRWEB) March 10, 2020
Office Expansion
Verata Health recently expanded its corporate headquarters in Minneapolis. The company has already more than doubled its sales, marketing, and customer support teams and this new expansion will support the continued growth driven by both existing and new customers. Verata has also opened a second office near its Orlando, FL location to accommodate its growing technology and development teams.
Jim McDonnell joins Verata as SVP of Growth and Commercial Operations
To support continued expansion, Verata has hired Jim McDonnell to oversee sales operations and commercial partnerships. Jim joins Verata from IBM Watson Health and arrives as the customer base among providers and health systems is rapidly expanding across the country. McDonnell brings deep expertise in scaling provider-facing sales organizations as well as extensive experience with prior authorization. "We're thrilled to have Jim join our mission to help patients get the care they deserve. He's a wonderful human being and widely regarded for his industry knowledge and prior auth experience," says Dr. Jeremy Friese, CEO of Verata Health.
"Verata is the only company that has a true end-to-end solution for solving prior authorization," says Jim McDonnell, newly hired Senior Vice President of Growth and Commercial Operations. "I was blown away when I saw Verata's approach to prior authorization. While other companies help submit and track authorization requests, Verata is the only organization that has a complete solution for managing the prior authorization process – specifically tracking ever-changing payer rules, determining whether these rules are supported by the clinical documentation, building the relevant clinical bundle and ultimately submitting a clean and complete prior authorization request. Verata's platform truly addresses the issues that result in delays, peer-to-peer reviews and downstream claim denials."
The Prior Authorization Problem
Prior authorization represents one of the most expensive administrative processes in health care and is consistently rated the number one cause of burnout among physicians. Despite widespread physician and patient dissatisfaction, the volume of prior authorizations increased 14 percent year over year since 2018, according to industry data from CAQH.(1) As the burden of prior authorizations continues to increase, so does the need to manage the increasing challenges in delivering care.
To address these challenges, Verata leverages artificial intelligence to automate and streamline the prior authorization process, helping providers deliver the right care at the right time for their patients. Unlike robotic processing automation, which uses scripted programs ('bots') to handle simple, repetitive tasks, artificial intelligence can augment human teams completing complex tasks.
In addition to automatically preparing prior authorizations submissions and tracking approvals, Verata's platform's ability to complete complex prior authorization tasks, such as reviewing clinical documentation and grading medical necessity criteria, reduces the burden that falls on physicians and their staff. Thousands of providers have leveraged Verata artificial intelligence to relieve their prior authorization burden, and Verata Health's expansion and growth will help it meet the growing market demand for game-changing prior authorization solutions.
About Verata Health
Verata Health is a physician-led company helping medical practices and hospitals overcome the challenges of obtaining prior authorization. By leveraging powerful artificial intelligence, Verata Health automates both simple and complex prior authorizations, delivering immediate financial value and helping patients get the right care at the right time. For more information please visit https://www.veratahealth.com.
1. 2018 CAQH Index. "A Report of Healthcare Industry Adoption of Electronic Business Transactions and Cost Savings." Catalyst Newsletter. Available from: bit.ly/2RF4aPO.