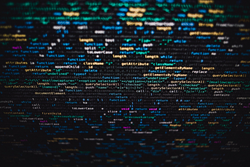 We are proud to be the leading digital solution for solving the burden of prior authorization and look forward to making the fax machine a thing of the past.
MINNEAPOLIS (PRWEB) June 16, 2020
Verata Health, an artificial intelligence-powered prior authorization software platform, was awarded both the AVIA Vetted Badge in 2020 for prior authorization (for successfully addressing prior authorization challenges based on the needs and criteria of AVIA Members), and the AVIA Market Validated Badge in 2020 for having proven traction in the market.
AVIA is the nation's leading digital transformation partner for healthcare organizations. AVIA provides unique market intelligence, proven collaborative tools, and results-based consulting to help solve healthcare's biggest strategic challenges. This year, in partnership with its Members, AVIA has launched the 25% Challenge, which aims to reduce administrative overhead and waste that accounts for up to 25% of a hospital's total expenditures.
Health system executives identify prior authorization as one of the most expensive administrative challenges facing hospitals today and one of the most significant barriers to timely patient care.
Errors in prior authorizations account for nearly a third of all provider write-offs and contribute to surprise medical bills received by patients. Verata uses artificial intelligence to automate and streamline prior authorizations for provider practices, hospitals, and large health systems. Verata automatically identifies when clinical criteria are met, thereby reducing the burden to doctors and hospital staff, preventing errors that lead to expensive write-offs, and helping patients get faster care.
"Our team at Verata is honored to receive both the AVIA Vetted and AVIA Market Validated Badges," says Verata's CEO, Jeremy Friese, MD. "We are proud to be the leading digital solution for solving the burden of prior authorization and look forward to making the fax machine a thing of the past."
In addition to the AVIA Badges, Verata Health has also been given a COVID-19 designation that identifies its digital prior authorization solution as one supporting hospital systems during the COVID-19 pandemic because its solution supports remote work for both centralized and decentralized teams. Prior authorization teams and staff can access the Verata Health platform remotely and work prior authorizations entirely from home. Hospitals and health care systems across the country are leveraging the platform as they begin to ramp up elective procedures both now and in the coming months.
About Verata Health
Verata Health's Frictionless Prior Authorization® empowers practices, hospitals, and health systems to take control of their prior authorizations with artificial intelligence. Verata's technology automatically prepares prior authorizations, identifies payer rules, retrieves clinical documentation, and obtains payer decisions, so staff members don't have to.
Supporting both simple and clinically complex prior authorizations, Verata Health provides visibility across the entire prior authorization process, reducing the administrative burden and accelerating patient access. Giving patients the right care at the right time.
For more information, please visit https://www.veratahealth.com.
###