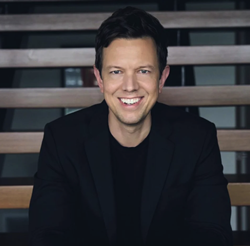 We're about so much more than the transaction — we're about forming mutually beneficial relationships that last a lifetime
LOS ANGELES (PRWEB) January 04, 2023
Verdant Properties today announced its partnership with Side, the only real estate technology company that exclusively partners with high-performing agents, teams, and independent brokerages to transform them into market-leading boutique brands and businesses. The alliance will ensure that Verdant Properties' long-term, client-oriented real estate services are powered by the industry's most advanced platform.
Since 2007, real estate professional John Iglar has executed hundreds of successful transactions across the prime neighborhoods of Los Angeles. John's MBA from the New York University Stern School of Business springboarded him toward a career at top New York City advertising agencies, lending him a marketing savvy unknown to many real estate agents. Understanding how the right home serves as a solid foundation upon which to build generational wealth, John follows his stalwart core values of transparency and integrity to get the job done right the first time.
Verdant Properties expands on John's legacy and represents a team of equally seasoned professionals. Specializing in serving residential buyers and sellers across Los Angeles and Riverside counties, the Verdant Properties team boasts a clientele consisting primarily of repeat clients and referrals, which speaks volumes about its dedication to exceeding expectations.
"At Verdant Properties, we base our approach to real estate on being our clients' most trusted advisers," Iglar said. "We're about so much more than the transaction — we're about forming mutually beneficial relationships that last a lifetime."
Partnering with Side will ensure Verdant Properties remains on the cutting edge of the evolving real estate market while continuing to deliver premium services to its clients. Side works behind the scenes, supporting Verdant Properties with a one-of-a-kind brokerage platform that includes proprietary technology, transaction management, branding and marketing services, public relations, legal support, lead generation, vendor management, infrastructure solutions, and more. Additionally, Verdant Properties will join an exclusive group of Side partners, tapping into an expansive network from coast to coast.
"Side offers incredible infrastructure," Iglar said. "By providing us with state-of-the-art marketing, technology, administrative, and legal services, I can better care for my clients while growing my business on my terms."
About Verdant Properties
Verdant Properties serves buyers and sellers with an appreciation for architecture and design across the prime neighborhoods of Los Angeles. With a client-focused approach to business that centers on trust, integrity, and communication, the team of seasoned professionals provides ideal experiences with desirable outcomes. Whether its clients are actively transacting or not, Verdant Properties remains its clientele's No. 1 real estate adviser and advocate. For more information, visit http://www.homesbyverdant.com.
About Side
Side is a behind-the-scenes brokerage platform that exclusively partners with top-performing agents, teams, and independent brokerages to create and grow their own boutique brands without the cost, time, or risk of operating a brokerage. Side's proprietary technology platform and premier support solutions empower its agent partners to be more productive, grow their businesses, and focus on serving their clients. Side is headquartered in San Francisco. For more information, visit http://www.side.com.