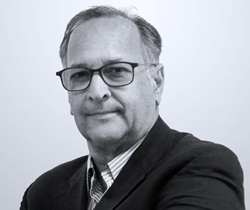 "To truly mitigate risk and achieve the benefits of value-based care, we can no longer operate in separate silos. We're having tremendous success in aggregating multiple data sources to provide a comprehensive patient picture resulting in actionable information for all stakeholders."
TULSA, Okla. (PRWEB) February 26, 2019
Verinovum, a health data enrichment and integration technology company, recently announced its new Value-Based Clinical Data Aggregation Solution, which enables data sharing between providers and payers. Verinovum's solution alleviates the burden of segmenting and transmitting data by payer roster, allowing for streamlined integration of clinical information, thereby facilitating value-based care.
Health plans and providers must collaborate more than ever to improve population health, execute targeted chronic health management initiatives, and develop preventive care programs to manage risk as value-based care takes hold. This strategy requires access to both claims and clinical information; however, until now, there has been no effective methodology to segment providers' clinical data by individual payers.
"Verinovum's data integration and enrichment capabilities are helping to radically improve patient outcomes by enabling providers and payers to bridge the age-old communication gap and share their valuable data," says Mark McCurry, President and CEO of Verinovum. "To truly mitigate risk and achieve the benefits of value-based care, we can no longer operate in separate silos. We're having tremendous success in aggregating multiple data sources to provide a comprehensive patient picture resulting in actionable information for all stakeholders."
Verinovum's clinical data integration solution was built to enable payers to reduce administrative burden as well as the time it takes to acquire clinical data, turn raw data from multiple sources into usable information for predictive analytics, and process claims quickly and effectively. With the added ability to split out providers' clinical information by payer via the Value-Based Clinical Data Aggregation Solution, Verinovum facilitates the trust and crucial two-way conversation needed to thrive in a value-based care environment.
In addition to distilling clinical information by payer, Verinovum can curate the data by use case before delivering it to health plans—for example to look at hospital admission rates for diabetics in a certain zip code, or to assess efficacy by provider for certain disease conditions.
"Verinovum's technology has enabled us to securely cull out our member data from the clinical information we receive from providers. With their integration and enrichment capabilities, we always know what we're looking at and are able to use the data to continually make informed business decisions. Verinovum has acted as an advocate for us and strengthened our relationships with our providers," says the Chief Technology Officer of one major Midwest health plan.
About Verinovum
Verinovum builds foundational technology to support the healthcare industry. The company is a market leader of clinical and claims data cleansing and remediation, enabling accountable care organizations, clinically integrated networks, and payers to improve operating performance and quality by delivering actionable information. Verinovum's Data Enrichment and Interchange Platform-as-a-Service (PaaS) supports regional data efforts across the United States. By focusing on aggregation, normalization and enrichment of data from disparate sources, the platform facilitates health data interchange, community-wide care coordination, and decision support in pursuit of the triple aim (better outcomes, better experiences, and lower costs). Learn more at verinovum.com.