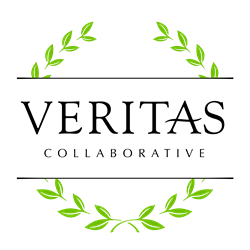 Residents in and surrounding Charlotte deserve appropriate access to care for eating disorders, and we're working hard to make sure they have it
DURHAM, N.C. (PRWEB) August 01, 2019
Veritas Collaborative, a specialty healthcare system for the treatment of eating disorders, today celebrated the grand opening of its Child, Adolescent & Young Adult Center in Charlotte, N.C. The center, which admitted its first partial hospitalization patient June 24, celebrated with a ribbon cutting ceremony followed by hospital tours and a celebration. Attendees included community dignitaries, members of the Charlotte Regional Business Alliance, and the Veritas Collaborative executive team and multidisciplinary staff.
This is the first and only medically integrated facility in the region to offer gender-diverse, multidisciplinary eating disorder treatment. The opening is a direct result of patient demand and community support for the approximately 416,000 North Carolinians affected by eating disorders. The center offers level of care assessments, outpatient care, intensive outpatient, and partial hospitalization services for children, adolescents, and young adults up to age 24 impacted by eating disorders.
"Residents in and surrounding Charlotte deserve appropriate access to care for eating disorders, and we're working hard to make sure they have it," said Stacie McEntyre, LCSW, CEDS, founder and CEO of Veritas Collaborative. "Families travel far and wide to receive lifesaving eating disorders treatment, and the grand opening of our Charlotte center means treatment is now more accessible to them. Our goal is to reduce barriers to care, so we're delighted that today marks the fulfilment of our mission to serve the thousands of people affected by eating disorders in the Queen City."
Veritas believes in treating a patient's entire support system through family-based treatment (FBT) and dialectical behavioral therapy (DBT), offering a full spectrum of care to each patient.
Additionally, Veritas has transformed eating disorder treatment by providing services like:

School Instruction: Veritas is the only eating disorder treatment facility in the area to offer an on-site school instructor, lifting an educational burden many families face during treatment.
Teaching Kitchen: Patients and their families can learn new culinary skills, enjoy classes while practicing meal prepping, and the opportunity to eat meals together since mealtime can be a challenging part of recovery.
Pet Therapy: Ernie, a golden retriever certified by Therapy Dogs International, will help comfort patients, diffuse family conflicts, decrease tension and anxiety associated with therapeutic challenges, and increase patient endorphins to balance negative emotions.
"This is more important that many people realize," says Will R., a Charlotte resident, parent and advocate for eating disorders treatment. "When an eating disorder strikes, families like mine need local access to the care required to get well. I drove three hours one direction to ensure my family member received proper care. I am thrilled to have this resource in my own backyard so that other families can fight this illness without the additional burden of travel."
Veritas Collaborative opened its temporary Charlotte center in January 2018. During its first year of operation, the center saw 124 patients, about a quarter of them are males and worked through nearly 2,000 appointments. The new 8,300-square-foot center has the capacity to treat 20 patients in higher levels of care at any given time by providing multidisciplinary care for children, adolescents, and young adults up to age 25. Veritas added employees to its existing five, staffing its new site with a total of 20 employees to serve greater Charlotte, central and western N.C., and northern S.C.
"As Charlotte's first eating disorders center to offer higher levels of care for children and adolescents in a gender-diverse and inclusive environment, we are eager to welcome patients who need and deserve proven treatment options," said Dr. Preeti Matkins, MD, FAAP, FSAHM, executive director of the Charlotte center. "By using a multidisciplinary approach toward treatment, we are able to provide each patient an individualized and unique treatment plan."
Veritas services benefit many of the 30 million Americans who are affected by eating disorders. All six facilities specialize in the treatment of eating disorders – a 40-bed child and adolescent hospital in Durham, N.C.; a 25-bed adult hospital in Durham, N.C.; two outpatient centers in Atlanta and Richmond, Va.; a 50-bed hospital in Atlanta; and the new center in Charlotte, N.C.
Individuals interested in treatment options can call Veritas Collaborative in Charlotte at 704-680-3140 and/or email charlotte(at)veritascollaborative(dot)com.
About Veritas Collaborative
Veritas Collaborative is a specialty healthcare system for the treatment of eating disorders. Veritas provides a range of individualized, evidence-based services for ages 8 and older, including inpatient, acute residential, partial hospitalization, intensive outpatient, and outpatient levels of care in a gender-diverse and inclusive environment. Veritas envisions a world in which all persons with eating disorders and their families have access to best-practice care and hold hope for a cure. Our multidisciplinary team of treatment professionals includes physicians, psychiatrists, dietitians, therapists, nurses, teachers, culinary team members, and therapeutic assistants.