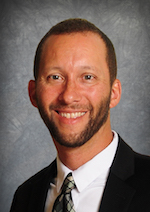 "There are pivotal moments that can have a lasting impact on an advisor's practice. Changing broker dealers is certainly one of those times and having a partner like Henschen & Associates can minimize the challenges and enhance the opportunities."-Vern Coates
MINNEAPOLIS (PRWEB) March 02, 2020
Henschen & Associates announces the appointment of Vern Coates to Senior Vice President of Business Development. Coates brings 12 years of financial services industry experience, where his primary focus has been to help financial advisors find the right independent broker dealer for their practice.
Before joining Henschen & Associates, Coates was at Berthel Fisher & Company Financial Services Inc., an industry-leading financial advisory firm headquartered in Cedar Rapids, Iowa. At Berthel Fisher, Coates held two positions for two separate broker dealers under the same parent company.
Most recently, he was Regional Director Business Development, where served as a trusted resource for over 200 financial advisors looking to increase revenue, complete succession plans, add new advisors, and have a consistent sounding board for achieving practice goals. During his tenure, he attracted high quality advisors to Berthel Fisher's expanding mid-size independent financial services firms, and partnered with existing practices to help increase average regional revenue by more than 10% annually.
Prior to his business development role, Coates served as Recruiting Manager, where he led an experienced team of recruiters with a track record for identifying top talent in the independent broker dealer space. Over a 10-year span, Coates was ranked the #1 recruiter by revenue for 10 years covering 2 different broker dealers.
Coates has held Series 7, 24 and 66 securities licenses along with life and health insurance registrations. In addition to his Law Enforcement degree, Vern has a Business Administration degree from Coe College in Cedar Rapids, Iowa.
According to Henschen & Associates Founder Jon Henschen, "Vern is the perfect fit for Henschen & Associates. He brings an impressive record of recruiting and placing top talent in the independent broker dealer space. He and I both place heavy emphasis on building long-term relationships with the advisors we work with, so I am energized to have Vern onboard to enhance the services and opportunities we can provide to them.
On the new relationship, Coates adds, "Jon Henschen is widely respected as a thought leader in our industry and has built Henschen & Associates into a trusted partner for financial advisors. His in-depth knowledge and insight into the independent broker dealer channel is virtually unmatched, as is his attention to due diligence and the details that matter most to advisors, and I'm excited to add my own deep experience and dedication to financial advisors working alongside Jon."
Coates continued, "There are pivotal moments that can have a lasting impact on an advisor's practice. Changing broker dealers is certainly one of those times and having a partner like Henschen & Associates can minimize the challenges and enhance the opportunities. We want our advisors to reap the rewards of our combined expertise, 30 years of industry experience, and 60 unique broker dealer value propositions. There is no substitute for having an unbiased ally to provide unparalleled consultation during this critical time."
Headquartered in Marine on St. Croix, Minnesota, Jon Henschen founded Henschen & Associates in 2001 with the goal of focusing on the independent broker dealer channel and working with a broad array of firms that met different needs. Today, Henschen & Associates contracts with more than 60 independent broker dealers, matching representatives with the broker dealer that best meets their profile and needs.
To learn more about Henschen & Associates, visit: http://www.henschenassoc.com