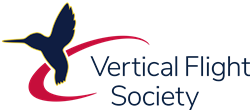 This year's Alfred Gessow Award winning paper is entitled, "Development and Validation of Generic Maneuvering Flight Noise Abatement Guidance for Helicopters," by James H. Stephenson, III.
FAIRFAX, Va. (PRWEB) December 08, 2020
The Vertical Flight Society (VFS) announced today the winner of the Society's prestigious Alfred Gessow Award for the best technical paper at the 76th Annual Forum and Technology Display. This year's winning paper is from the Acoustics sessions: entitled, Development and Validation of Generic Maneuvering Flight Noise Abatement Guidance for Helicopters by James H. Stephenson, III. Dr. Stephenson is an Aerospace Research Scientist at the US Army Combat Capabilities Development Command (CCDC) Aviation & Missile Center (AvMC) in Hampton, Virginia. It and all of the best papers are available for purchase in the Vertical Flight Library & Online Store.
The selection process, which began in October 2019, was very rigorous. Out of more than 325 abstracts received, Forum 76 session chairs selected some 270 papers for publication, with 230 presented at the virtual, livestreamed event. During the Forum, the session chairs and technical committee chairs selected the best papers from each of the 21 technical papers for final consideration. Then the Society's Deputy Technical Directors for Aeromechanics, Vehicle Design, Vehicle Integrity, System Integration, Systems Engineering, and Operations and Product Support winnowed that number down to six papers. Following that, the VFS Technical Director and a committee of technical experts reviewed and ranked the papers, and in that ranking, determined that the selected paper was the best of the best.
This year's Forum 76 was held virtually from Oct 5-8, 2020. Next year, the Society's 77th Annual Forum & Technology Display will be held May 11-13, 2021, in West Palm Beach, Florida, USA.
Dr. Stephenson will receive complimentary travel, registration and lodging to the 2021 European Rotorcraft Forum (ERF) in Glasgow, Scotland, Sept. 7-10, 2021, where he will present his paper. The award is named after the renowned helicopter pioneer, researcher, author, professor and founder of the rotorcraft center at the University of Maryland now named for him.
The full list of other Forum 76 best papers with links:

In addition, the History Committee recognized The Aircraft, the Rotorcraft and the Life of Walter Rieseler 1890-1937 by Berend G. van der Wall, German Aerospace Center (DLR), as the winner of the Bernard Lindenbaum Best Historical Paper.
Founded in 1943 as the American Helicopter Society, the Vertical Flight Society today is the international organization that advocates, promotes and supports global vertical flight technology and professional development. For 77 years, the Society has provided global leadership for the advancement of vertical flight.