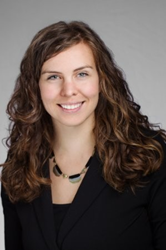 I'm excited to help grow the data science practice and lead the machine learning initiatives for Very's innovative clients.
BOZEMAN, Mont. (PRWEB) February 05, 2020
Very, a leading IoT product development company, today announced the hire of Jenn Gamble, Ph.D., as their new Data Science Practice Lead. Gamble was previously Director of Data Science at Noodle.ai where she led multiple client engagements in the transportation and manufacturing industries, architecting and leading implementation of the data-analytical pipelines of AI applications used for high-value operational decisions.
As the Data Science Practice Lead at Very, Gamble will direct Very's data science team in machine learning and AI initiatives on Very client projects. She will leverage close to 10 years of experience in advanced computational science, architecting machine learning solutions, and leading multidisciplinary teams to create high-quality applications that solve real-world problems.
"The Very team is already leading the industry in agile IoT development processes, and they have a fantastic data science practice in place," Gamble said. "I'm excited to help grow that practice and lead the machine learning initiatives for Very's innovative clients."
Gamble holds a Ph.D. in Electrical Engineering from North Carolina State University, where her thesis focused on methods of topological data analysis, with emphasis on applications to complex and dynamic networks. She also has degrees in both Mathematics and Statistics from the University of Alberta.
"Very is excited to bring on Jenn Gamble to continue expanding and elevating our robust data science practice," said Benjamin Wald, co-founder and head of client strategy at Very. "We can't wait to see how this development positively impacts our ability to deliver world-class machine learning and IoT products to our clients."
About Very
Very is a technology partner that provides expert product development, software engineering, and design services. We find creative approaches to challenging problems in our physical world and build scalable, smart IoT solutions. By focusing on one project at a time, we help clients reach their product goals. Learn more at verypossible.com.