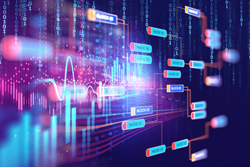 Our mission is to have a law firm "that works for its clients at the speed of business."
CHICAGO (PRWEB) February 27, 2019
The Satya Law Group is the association of three lawyers with diverse but strong financial regulatory backgrounds along with a fintech specialization, offering a professional, knowledgeable, specialized legal practice within the digital asset, blockchain and crypto space.
R. Tamara de Silva, the founding attorney, a pioneer in legal fintech, (having a co-founded LexAISolutions which works on architecting distributed ledger and AI solutions and applications for businesses and law firms with a team of Microsoft blockchain developers), hand-picked this group with a mission of having a law firm "that works for its clients at the speed of business".
Ms. de Silva brings real world experience working on enterprise solutions implementing distributed ledger technology and has been a student of blockchain technology since 2014 having attended and completed Oxford University's Said School of Business' Blockchain Programme, MIT's Sloan School of Management, Blockchain Technologies: Business Innovation and Application, and Artificial Intelligence: Implications for Business Strategy at MIT Sloan School of Management and MIT Computer Science and Artificial Intelligence Laboratory. She also has over 19 years' experience as a federal court litigator with a practice that includes many significant cases including class actions. She is admitted before the federal Trial Bar, the Supreme Court of the United States, and the United States Court of Appeals for the Seventh Circuit.
Tamara joins two industry veterans, both lawyers in the financial services arena, bringing experience in both the securities and futures industries as compliance and legal professionals.
Cheryl Fitzpatrick comes with over 20 years' experience as an attorney specializing in futures and derivatives, starting her own legal and compliance firm in 2009, Futures Compliance Inc., where she assists FCMs, IBs, CTAs, floor brokers/traders as well as international trading firms with their legal and compliance responsibilities, including the formation of trading firms with U.S. regulatory bodies.
Gregory R. Rich, an experienced securities lawyer, brings over 25 years' legal and compliance experience to the group. Greg's experience also includes work as an arbitrage options trader, Director of Market Regulation at the CBOE, Compliance Officer for several trading groups and Broker-Dealers, legal representative in SEC and Exchange Enforcement Actions, and compliance counsel for algorithmic trading firms.
While it can be challenging to many traditional and larger law firms to keep pace with the changes in the law with respect to new technology which is rapidly growing including blockchain, distributed ledger technology, and asset digitization, it is the philosophy of The Satya Law Group that the client should not have to pay for the law firm's time in learning these subjects.
The Satya Law Group will provide legal and consulting services specializing in the fintech space while utilizing its partnership in the development and use of AI to deliver cutting edge, current and informed legal expertise for its clients.
Among its services, the Satya Law Group offers:
Litigation involving ICOs and cryptocurrencies; structuring STOs and ICOs in compliance with the existing regulatory regimes; smart contract implementation, drafting and coding; asset digitization and fractional ownership; regulatory and compliance assistance; and automated solutions for SEC and FINRA compliance and monitoring.
Please see http://www.satyalawgroup.com or call (855) 336-0470 for further information.