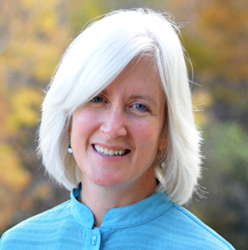 MILFORD, Mass. (PRWEB) February 06, 2019
ESG, a leading IT analyst, research, and strategy firm, today announced the addition of Christina Richmond, who joins the firm as a Principal Analyst to focus on the cybersecurity services market. A sought-after industry analyst, Richmond will cover offerings, market trends, and the service providers and vendors associated with the cybersecurity services industry. Richmond's focus on cybersecurity services will complement ESG's existing coverage of cybersecurity product markets, including cloud security, endpoint security, application security, network security, data security, and security operations and analytics.
Prior to joining ESG, Christina was Program Vice President, Worldwide Security Services at IDC. In this role, she provided research, advisory, and consulting services for security service providers and vendors, service providers, Wall Street firms, and Fortune 1,000 clients.
"Trusted as a confidential advisor to cybersecurity leaders, and product management and marketing teams, ESG is in a unique position in the research industry," Richmond said. "I am excited to join ESG because of the deep relationships the firm has built with its clients over two decades and believe that my focus on cybersecurity services is the perfect complement to the excellent research already conducted by ESG's cybersecurity practice."
"ESG has been a leader in cybersecurity research and market coverage for 15 years," said Doug Cahill, ESG's Cybersecurity Group Director and Senior Analyst. "Our 2019 Technology Spending Intentions Survey shows that strengthening cybersecurity remains the top strategic technology priority for businesses, and that 98% of enterprises surveyed will increase or maintain their investment in security defenses in 2019. However, that same research also shows that enterprises continue to suffer from an acute lack of cybersecurity skills. This is one of the primary factors driving the expansion of the cybersecurity services market and we are thrilled to add Christina to the team to help better serve our clients in this fast-growing area."
Christina and the rest of the ESG Cybersecurity analyst team will all be attending RSA Conference 2019 from March 4-8 in San Francisco, CA. During this year's conference, ESG will be hosting an invitation-only exclusive breakfast event on Thursday, March 7 from 7:30 a.m.-9:30 a.m. at the W Hotel. The theme of the breakfast is Cybersecurity Imperatives for 2019, and members of the ESG Cybersecurity team will share insights into some of the most important cybersecurity trends that are top of mind for CISOs. To request an invitation to this event, please send an email to lauren.childers(at)esg-global(dot)com.
For more information on Christina Richmond and ESG's cybersecurity market coverage, please visit https://www.esg-global.com/cybersecurity.
About ESG
Enterprise Strategy Group (ESG) is an integrated IT analyst, research, validation, and strategy firm providing market intelligence and actionable insight to the global IT community. We help technology service providers and vendors improve visibility; align strategy, offerings, and messaging; develop effective content and tools; and increase sales velocity. ESG is increasingly recognized as one of the world's leading and most influential independent analyst firms.