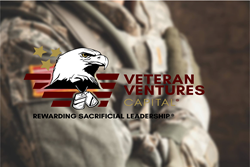 a timely and truly game-changing product in today's challenging environment
KNOXVILLE, Tenn. (PRWEB) June 04, 2020
Veteran Ventures Capital (VVC) has made Veteran Fund I's second investment -- this one in Yates Electrospace Corporation (YEC).
"Yates displays strong innovation, discipline, and excellence in their business model; a perfect fit for VVC since these represent our core values," said Derren Burrell, the Founder. "The Company's Unmanned Aerial Vehicle (UAV) platform, Silent Arrow®, safely and accurately delivers critically needed supplies for humanitarian relief operations and to military ground personnel, with payloads of up to 1,600 lbs, a timely and truly game-changing product in today's challenging environment.," he added.
"We are proud to have Veteran Ventures Capital join the Yates family as a valued investor and partner as we scale the business to meet global demand for our patented solution to autonomous cargo delivery," said Christopher Moe, Director and Chief Financial Officer of YEC.
About Veteran Ventures Capital, LLC
Veteran Ventures Capital is an early-stage fund & consulting firm focused on military entrepreneurs. We interact with businesses that have military veteran leadership exclusively because we recognize the value of their experience, training, and character. For more information, please visit http://www.veteranventures.us/. Like or follow us on http://www.instagram.com/veteran_ventures/, http://www.twitter.com/VenturesVeteran, http://www.linkedin.com/company/veteran-ventures-capital-llc/, or http://www.facebook.com/veteranventurescapital/.
About Yates Electrospace
Founded in 2012 by electric aviation pioneer Chip Yates, YEC is known for designing, building and flying the world's fastest manned electric aircraft, developing and constructing megawatt-class electric propulsion systems, and creating and launching the revolutionary Silent Arrow® and AVIUS Air Delivery™ product lines, which were named one of six "Unmanned Cargo Aircraft to Watch" by Aviation Week & Space Technology magazine in their Aerospace & Defense 2020 issue. YEC engineering teams have been awarded six Fédération Aéronautique Internationale (FAI) aircraft world records and two FAI Louis Bleriot medals for disruptive contributions to the aviation industry. For more information, visit: http://www.yateselectrospace.com and http://www.aviusair.com.