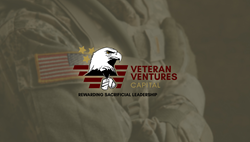 This is a great day for both VVC Veteran Fund I and veterans across the country
KNOXVILLE, Tenn. (PRWEB) April 11, 2019
VVC Veteran Fund I (https://www.veteranventures.us/) officially broke escrow and has made its first investment in HAVENLock, Inc. of Nashville, TN (http://www.havenlock.com).
"This is a great day for both VVC Veteran Fund I and veterans across the country," said Derren Burrell, the Founder. "We are proud to be a strategic partner of Veteran Fund I as they officially launch" added Eric Dobson, CEO of Angel Capital Group, LLC.
"HAVENLock is an excellent example of the Fund's goal to invest in hardworking, motivated, innovative veterans starting and running high growth-businesses," said Derren Burrell.
The company produces a suite of smart locks for residential and commercial applications.
"We feel this company is on the leading edge of its market segment. And, we are thrilled to be part of this company's future growth plan," Burrell expanded.
HAVENLock was recently featured on Shark Tank Season 10 after the investment, demonstrating the potential of veteran-led companies.
Alex Bertelli, CEO of HAVENLock said, "VVC Veteran Fund I fills a real need in the marketplace to support veterans and their businesses with venture-style capital." He continued, "HAVENLock is proud to be the first investment of the Fund, and we're thoroughly excited to have such a strong strategic partner that understands our mission and supports our vision."
About VVC Veteran Fund I:
VVC Veteran Fund I is an investment fund managed by Veteran Ventures Capital. VVC is an early-stage fund & consulting firm focused on military entrepreneurs. We interact with businesses that have military veteran leadership exclusively because we recognize the value of their experience, training and character. For more information or to join, please visit http://www.veteranventures.us/. Like or follow us on http://www.instagram.com/veteran_ventures/, twitter.com/VenturesVeteran, http://www.linkedin.com/company/veteran-ventures-capital-llc/, or http://www.facebook.com/veteranventurescapital/
About HAVENLock™
HavenLock is a veteran owned security tech company based in Nashville, Tennessee which designs and manufactures preventative security products. Its core products are HAVEN Mech and HAVEN Connect for residential use and HAVEN Lockdown for schools and commercial businesses. HAVEN locks use a simple wedge device to secure a door and prevent home invasions. The locks are 10x stronger than a traditional deadbolt. To learn more about HAVENLock, visit http://www.havenlock.com. Like, visit or follow us twitter.com/HAVENLock, linkedin.com/company/havenlock, instagram.com/haven_lock/Instagram.com/haven_lock or facebook.com/havenlock/.