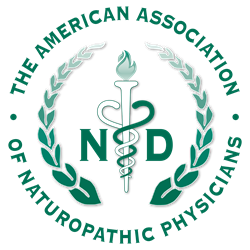 Veterans who want to see a physician trained in non-drug, drug, and nutritional options for a full range of conditions can finally do so.
WASHINGTON (PRWEB) August 14, 2019
A Naturopathic Clinic in Washington has signed what is believed to be the first ever contract with a benefits administrator of the Veterans Health Administration (VHA) to provide services to veterans. This marks the first time that a federal payor has recognized naturopathic doctors (NDs) as an eligible provider type, although naturopathic doctors have been providing medical care to vets paying out of pocket for decades.
The campaign to help veterans gain access to naturopathic doctors was spearheaded in 2014, under the leadership of Dr. Kasra Pournadeali, then-President of the American Association of Naturopathic Physicians (AANP). That five-year campaign has now resulted in the VHA contracting with NDs in the community, and hiring NDs to provide care.
"This culmination of our multi-year effort is a win for veterans and the VHA alike, since the use of naturopathic physicians improves outcomes, reduces cost, and increases patient satisfaction," said Pournadeali. "Veterans who want to see a physician trained in non-drug, drug, and nutritional options for a full range of conditions can finally do so."
In addition to the contract credentialing an ND clinic to provide care to veterans, the VHA has also hired NDs to oversee two of its Whole Health initiative flagship locations; John S Finnell, ND, MPH, LAc, at the South Texas Veterans Health Administration in San Antonio, Texas, and Teri Davis, ND, at the Tucson, AZ VHA facility. Finnel's focus on public health, inter-professional leadership, and clinical research prepared him for such an appointment, while Davis had already been providing care to veterans via referrals from the Southern Arizona VHA System, the Tucson Vet Center, and the Davis-Monthan Air Force Base.
"Despite some barriers, our efforts had broad stakeholder support," said Pournadeali. "Special thanks should go to naturopathic students, members of Congress, the schools, and in particular VHA leadership, specifically Stephen Ezeje-Okoye, MD, former Deputy Chief of Staff, Palo Alto VA, and Benjamin Kligler, MD, MPH, Director of Integrative Health and Coordinating Center, at the VA Central Office."
AANP Executive Director Laura Farr acknowledges that these relationships and contracts are emerging and will be developing over time: "There are many details to work out, but it is exciting to see that the VHA is finally embracing the cost savings, disease prevention, and improved health opportunities that naturopathic doctors can provide our nation's veterans."
To learn more about the role that naturopathic doctors can play in the VA, please visit the AANP's White Paper.