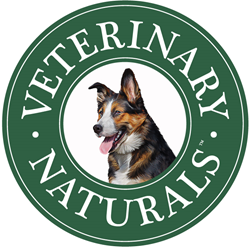 At a time when many shelters are struggling due to lack of donations, there's a lot that we can all do to pitch in and help –keeping shelters running and helping to prevent animals from being euthanized
HUNTSVILLE, Utah (PRWEB) April 03, 2020
Web-based pet supplement supplier Veterinary Naturals has pledged a donation to U.S. animal shelters that are in need.
This donation includes five hundred units of pet supplements, which are to be distributed to five hundred shelters across the country. This contribution is designed to help provide support to shelters during this time and enable them in their efforts to continue to provide for the needs of the animals in their care.
Gary Nealon and Ryan Reed, co-owners of Veterinary Naturals say that the purpose of this donation is to help animals who may be at risk as a result of this pandemic.
"We saw reports that some shelters were closing, and dogs were in jeopardy –at risk of being euthanized," said Nealon. "At a time when many shelters are struggling due to lack of donations, there's a lot that we can all do to pitch in and help –keeping shelters running and helping to prevent animals from being euthanized."
This move comes at a much-needed time, when animal shelters across the country are struggling with the impact of the COVID-19 pandemic. Shelters are already under pressure and struggling to keep up with animal surrenders. Each year an estimated 2.7 million dogs and cats are euthanized because shelters are too full, and there aren't enough adoptive homes.
Now many shelters are also seeing an increase in enquiries regarding pet surrenders from people who are fearful of catching the virus from their pets –despite the Centers for Disease Control and Prevention (CDC) stating that there is no evidence that pets are a source of COVID-19 transmission.
Additionally, in these times of economic uncertainty with many people facing the prospect of redundancy, some have been forced to scale back on the donations that they're able to make. Shelters that often rely heavily on donations are increasingly feeling the effects. Those that lack the resources to continue operating may be forced to pause their efforts –operating at a reduced capacity, or worse –being forced to euthanize animals due to a lack of both supplies and space. Still, others may even end up closing altogether.
Nealon says that while not everyone may be able to give at this time, he urges those who can, to consider doing so. He also emphasizes that while financial donations are crucial, there are other ways that people can help.
"The message that I'd like to get out is to please pitch in and help if you're able," said Nealon, "Shelters are in need of foster dog owners and supplies of any kind. Reach out to your local shelter today and see what you can do to help."
Resources:
Centers for Disease Control and Prevention (CDC): https://www.cdc.gov/coronavirus/2019-ncov/daily-life-coping/animals.html)
Do Something.org: https://www.dosomething.org/us/facts/11-facts-about-animal-homelessness
U.S. News: https://www.usnews.com/news/healthiest-communities/articles/2020-03-24/people-are-stepping-up-to-foster-pets-during-the-coronavirus-pandemic
About Vet Naturals:
Veterinary Naturals is a pet supplement company that provides high-quality vet-reviewed supplements to pet owners across the country. The company is committed to supplying products that are free from fillers, by-products, artificial colors, and flavors, and aims to provide pet owners with solutions that will help their dogs to have the best quality of life possible. Visit their website at https://vetnaturals.com/ to learn more.