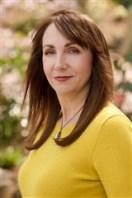 As one of VetStem's most prolific users, Dr. Carlson has provided VetStem services for over 200 patients.
POWAY, Calif. (PRWEB) August 27, 2019
Dr. Kim Carlson is a veterinary surgeon practicing in the bay area of Northern California. She recently opened North Peninsula Veterinary Surgical Group, a new surgical practice in San Mateo. She is currently the only surgeon in the practice however there are plans to expand and add more veterinary specialists as the practice grows.
When asked about the opening of her new surgical practice, Dr. Carlson stated, "I have been looking for the right opportunity to go into business for myself for some time. Finally, the opportunity came along and I opened North Peninsula Veterinary Surgical Group. My goal is to be able to provide a more customized boutique level of client service and pet care." Dr. Carlson utilizes minimally invasive surgical techniques and has a special interest in orthopedic surgery, oncologic surgery, trauma and wound management. VetStem Regenerative Cell Therapy is also a large part of her practice.
Dr. Carlson became credentialed to perform VetStem Regenerative Cell Therapy in 2007. As a board-certified surgeon, Dr. Carlson recommends stem cell therapy with all of her orthopedic surgeries. She frequently performs stem cell therapy in conjunction with cruciate ligament repairs, luxating patella surgery, and fracture repairs. She also performs VetStem Cell Therapy for arthritic patients as well as several other acute and chronic conditions.
In addition to VetStem Cell Therapy, Dr. Carlson provides Veterinary Platelet Enhancement Therapy (V-PET™) for her patients. V-PET™ is similar to stem cell therapy in that it uses the patient's natural healing cells to stimulate tissue repair. Dr. Carlson recommends using V-PET™ in conjunction with stem cell therapy. She stated, "When used in conjunction with stem cells it is a very powerful combination to treat OA and soft tissue injuries, so I always recommend both." When used together, stem cell therapy and platelet therapy work synergistically to further aid healing.
As one of VetStem's most prolific users, Dr. Carlson has provided VetStem services for over 200 patients. VetStem Regenerative Cell Therapy utilizes the patient's natural healing cells to treat degenerative diseases such as osteoarthritis as well as traumatic injuries such as torn ligaments and injured tendons in dogs, cats, and horses. Stem cells are regenerative cells that can differentiate into many tissue types. They have been shown to reduce pain and inflammation, help to restore range of motion, and stimulate regeneration of tendon, ligament and joint tissues.
About Kim Carlson, DVM, DACVS
Dr. Carlson received her DVM from the University of Illinois in 2001. She went on to complete a rotating internship in small animal medicine and surgery at the Animal Medical Center of New York, as well as a surgical internship at the Dallas Veterinary Surgical Center. Dr. Carlson completed her surgical residency at Tufts University Cummings School of Veterinary Medicine in 2006 to become a board-certified surgeon.
VetStem Biopharma is a veterinarian-lead Company that was formed in 2002 to bring regenerative medicine to the profession. This privately held biopharmaceutical enterprise, based near San Diego, California, currently offers veterinarians an autologous stem cell processing service (from patients' own fat tissue) among other regenerative modalities. With a unique expertise acquired over the past 15 years and 17,000 treatments by veterinarians for joint, tendon or ligament issues, VetStem has made regenerative medicine applications a therapeutic reality. The VetStem team is focused on developing new clinically practical and affordable veterinary solutions that leverage the natural restorative abilities present in all living creatures. In addition to its own portfolio of patents, VetStem holds exclusive global veterinary licenses to a large portfolio of issued patents in the field of regenerative medicine.