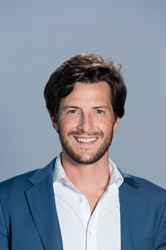 MIAMI (PRWEB) November 13, 2020
Vetted Biz, the leading platform for accessible and analytical data on franchises and businesses available in the U.S, recently announced the launch of Franchise Fridays. Franchise Fridays is a series of live streams that are being broadcasted twice per month on the company's Facebook and YouTube pages. These live streams contain interviews with successful franchisors that talk about their industry, track record, and future plans. Notable guests of these live streams include executives from Tutoring Club, Estrella Insurance, ManCave for Men, and IPG Franchise.
Vetted Biz specializes in converting analytical data and complex business material into clear, easy-to-understand information to help the potential franchise, and business owners find the best business opportunities. They focus on offering exclusive services to business brokers and franchisors looking to sell their businesses and in providing accessible and personalized data to individuals seeking to invest in the United States. The company collects data from various sources including but not limited to Franchise Disclosure Documents, industry reports, SBA loan data, and other business research. To date, they have reviewed key metrics on more than one million U.S. businesses.
Franchise owners and sellers who visit Vetted Biz can access various franchise consulting services. Franchisors can easily find investors who are seeking to invest in a US franchise/ The company also provides franchise search and due diligence. They offer individuals the possibility to access one of the largest FDD database populated by the most up to date franchise disclosure documents. The company also provides guidance to individuals seeking the best franchises to invest in.
Besides franchise consulting services, visitors of Vetted Biz can access other important sections on the website. The listings section is dedicated to investors looking for a business or franchise to invest in. This section has the most complete SBA franchise directory available listing critical details for those seeking franchise financing as well as assessing business risk. Brokers have their own separate section, where they can register an account. The industries section displays hundreds of listings categorized in several industries. For each industry, visitors can find out some important aspects like industry trends, how much it costs to invest in a certain industry, SBA loan data like paid-in-full rate, charged off rate, and SBA loan success ratio, and other details. The resources section is home to a blog, various franchises financial data, a business glossary, a quiz, and a FAQ.
Vetted Biz was founded by Patrick and Jack Findaro. Patrick leads the marketing, content, and sales strategy of the company. He started his career at JPMorgan's headquarters in New York City and his last role was as the sole analyst of a $2 billion+ Brazilian credit portfolio. He later worked in franchise private equity and emerging markets consulting before co-founding Vetted Biz with his brother Jack. Jack is the company's product development director. He and his team are responsible for franchisor relations, user experience, data analysis, and client services. Jack worked at a 3G private equity firm portfolio company, Restaurant Brands International ("RBI"). While at RBI, he held various roles in marketing analytics, finance, and global development, where he reported directly to the Head of Finance and Development for Burger King before leaving RBI.
Vetted Biz is the premier online platform for qualified existing business and franchise listings. This platform brings transparency to all sides by providing current industry data, detailed business information, and lead generation support to franchisors and business brokers in connecting them with qualified leads. Vetted Biz seeks to empower the individuals through access to data and the accompanying tools that enable them to utilize that data as they decide what business or franchise, they would like to invest in.
For more information, visit https://www.vettedbiz.com/.